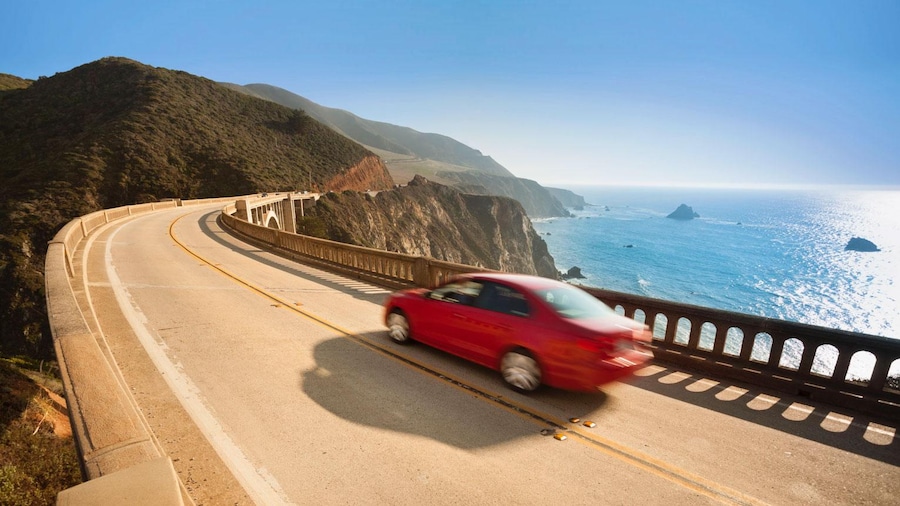 Book a car in 3 easy steps
Recent car searches in Inglewood, California, United States of America from $7 per day
Don't see what you're looking for?
See all car rentals in Inglewood
View all cars
Lowest prices found within the past 2 days. Prices and availability subject to change. Additional terms may apply.
Best rated stations in Inglewood, California, United States of America
1030 W Manchester Blvd Suite A
Average pickup time: 0-10 minutes.
6.3
out of 10 (6 Reviews)
Bernd
Reviewed on Sep 6, 2019, 12:23 AM
From the pickup (luckily the shuttle was there, no queue at the pick-up desk) until return (2min) everything was easy. Vehicle was new, even had the choice between 2 vehicles (super friendly staff).
Angie 69
Reviewed on Feb 21, 2019, 2:33 PM
Our gps rental cost us as much as renting the car!
Matetmar
Reviewed on Oct 21, 2018, 5:37 PM
Only 3 wickets out of 10 were open in the morning. We waited a long time before being taken care of. In addition we had a vehicle of lower category than we had booked, but since we were late, we did not have time to discuss. We do not recommend.
Inglewood, 9000 Bellanca Ave
Average pickup time: 11-20 minutes.
8.4
out of 10 (148 Reviews)
Edward
Reviewed on Oct 28, 2020, 4:53 PM
I reserved a Mercedes Coupe. When I arrived they told me they did not have that car and expected me to take a Toyota Rav 4 instead. I told them no so they offered a Mini Cooper, which they said would be at a lower price. Although it was not what I wanted I accepted. When I returned the car they did not provide me with a receipt even though I had asked for one. I eventually received one via email and found that they had charged me double the original quoted price for the Mercedes. This is my first time renting from them and I will never rent from them again.
Steve 66
Reviewed on Sep 29, 2020, 1:52 AM
online and phone recording says open 24/7.. not true. They have a security person on site at 4 am but no employee. So we missour flight bause they say open 24/7 there is not shuttle to take. Closest Uber was 30 min away.
Audrey
Reviewed on Sep 15, 2020, 5:26 PM
I rent cars all the time as I travel for work. I decided to try Sixt, and unfortunately, will be never using this company again. The wait to get the car took about an hour and most people ahead of me were upset at the counter or simply left! The car I selected online said 7 seater. I was given a six seater with a small third row and when I asked them to please offer the car in the picture or a similar option, they told me it would be $35 more per day. When I expressed that it was unfair, they would only reduce it to $15 a day. I didn't want to pay the extra so I altered by trip to not have 6-7 people in my car as they were all adults. We had to find a second car for our plans we had on this trip that required a 6+ seater. The car I was given had a terrible smoke smell; very clear that someone had smoked in the car quite a bit. We bought car air freshners to help for the duration. Lastly, I had an early flight out of LAX so I returned the car before 6. They had altered shuttle hours to not be operating before 6 am, so I had to call a taxi for a ride, an additional $12 charge. This was not expressed to me at time of booking or picking up the vehicle. I called numberous times throughout the trip to report the smoke smell (did not want them to say it was me and waited forever...hung up as nobody ever became available.) When taking the vehicle, I should have mentioned, but by then it had been 1.5 hours trying to get through the line and my car; I just wanted to get to my location. Overall, not a good experience at all. Will not be using this company again.
9000 Airport Blvd
Average pickup time: 11-20 minutes.
8.1
out of 10 (87 Reviews)
Corey
Reviewed on Nov 24, 2019, 4:33 PM
Dropped off vehicle in Vegas at Rio hotel. Not a great experience. No counter staff to assist in on where to leave vehicle and no signs pointing out where to drop vehicle off. Back and forth inside the hotel/casino multiple times on where to drop off vehicle. 2 people that worked for the hotel didn't know and it wasn't until I went back in a third time where a gentleman said try 1st floor. But nobody at the counter to guide. Worst part of the exp. other than, 10/10
Crystal
Reviewed on Nov 11, 2019, 3:53 AM
My experience was bad with Hertz. The SUV that I've rented was not fully checked before renting out for new customer. When I drove out the parking lot and head on the freeway, the light of low tire is on, it was displaying that the front right tire was low on air, so I immediately stop by the freeway and checked on the tire which the tire seems ok. As I am in a rush to a meeting in Beverly, I had to head there right away. After the meeting, I had stopped by a Hertz near the Beverly Center location and had them check the car tires, non of the staff had find out there is a flat tire on one of the tire and just pump air pressure to the right tire as it was the initial one that display having low air pressure. So, with the trust towards professional staff saying that it is probably the digital display error that I can safely continue using this same vehicle. I had continue driving the car and ignoring the digital display warning. When I had reached to Long Beach where I had to attend the convetional fairs for the next 3 days, I had realize the digital display was saying it only have 2% of air on the same tire, I started to get frustrated regarding to the vehicles condition. After day 1 of the convention, I had stopped by the Long Beach Hertz to check on my car AGAIN, which later the staff had found out the right rear tire was flat. To be concern on my safety, I think it is NOT SAFE to drive the vehicle. So I kindly asked the staff if there is other vehicle I can exchange, they said they do not have any availble. So I have to call Long Beach Airport personally, as Hertz staff cannot call another center for the customer (ridiculously inefficient) for an exchange but ended up they do not have a vehicle either... Then I saw another customer returning a vehicle to the center, so I asked the staff if I can drive that returned car to LAX and change a car since I do not want to risk my life for mistake that is not done by me but the company. He refused and said you have to do it, just drive the vehicle to LAX and get an exchange. I found this answer to be very ridiculous and rude. Why can a chain car rental company asked the customer to risk their life on a mistake they had made initially just for their convinence?! Luckily I had safely drove the car to the LAX Hertz and got an exchange, I was trying to talk to someone regarding to my complain on site but they just ignore me... So, here are my complains and I will NEVER use Hertz again and definately will not refer to anyone regarding to car rental company.
Neicey
Reviewed on Oct 29, 2019, 4:23 AM
The person that served us was awesome! But when we went to the lot to get the car the exterior was filthy and could not tell the difference between dirt, a scratch or bird droppings. Hertz should make sure the car has been properly cleaned before renting it to the next person.
5440 W. Century Blvd
Average pickup time: 31-40 minutes.
7.4
out of 10 (336 Reviews)
annomonous
Reviewed on Oct 12, 2020, 3:26 AM
upon returning the car, I waited in the car for 27 minutes and no one came to check me in. I had to go inside of the office for assistance.
Sross2897
Reviewed on Sep 8, 2020, 8:37 PM
It took us 3hrs from the time we arrived until we left to get our car. It appears that this location overbooked.I booked my van for my daughters move a month in advance. We got there and was told it would be over an hour or more to get a car after waiting in line an hour. We then recieve a car after waiting to talk to the manager and the van did not have a keyfob. We were then told to wait in a running SUV since it was over 100 degrees in California. After another 45 minutes a representative drives up and says this is your van. It was half cleaned inside and out. Due to COVID I had to wipe the van down. We returned our van 30 minutes early, with the keyfob and the representative said pull up and leave the car.No problem dropping off it was quick. We then get a call two days later saying that we need to return the car!!! What the heck!!!
guita
Reviewed on Sep 6, 2020, 4:22 PM
i always booked through expedia in bundle and the previous car was avis i had a lot of problmes and i paid a lot but i switched to car rentals got my car from thrifty ,in less price more updated car with car play and i loved it ! i really love it and will always get my car through car rentals and specially thrifty ! thank you very much !
Car rental company addresses in Inglewood
Top rated Europcar rental locations in Inglewood
1030 W Manchester Blvd Suite A, Los Angeles, USA
Top rated Hertz rental locations in Inglewood
5711 W Century Blvd, Los Angeles, USA
9000 Airport Blvd, Los Angeles, USA
Top rated Sixt rental locations in Inglewood
Inglewood, 9000 Bellanca Ave, Los Angeles, USA
Top rated Thrifty Car Rental rental locations in Inglewood
5440 W. Century Blvd, Los Angeles, USA
Popular car rental companies & car types