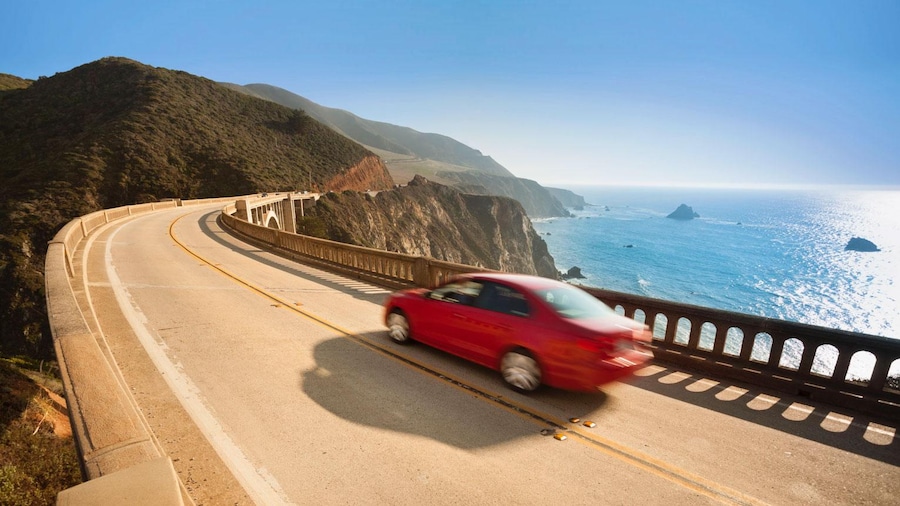 Book a car in 3 easy steps
Book a cheap Fox car rental
About Fox Rent A Car
Fox Rent A Car has served as a convenient resource for airport travelers since 1989. In the near 30 years that have followed, the company has distinguished itself from other businesses in the industry by offering a huge selection of well-known vehicles as well as quality customer service. And although it might be considered the new kid on the block, with a presence in more than 21 different countries and a major influence in the United States, Fox has established itself as a major contender in the rental industry.
How do I get a cheap car rental with Fox?
At CarRentals.com we can connect you to a Fox rental car at the lowest possible price. Browse our selection of deals and discounts and follow our top tips below to secure the rental car that's right for you at a rate you can afford.
Run a careful comparison of the deals available to ensure you're getting the most for the money;

Have an idea of your fuel and mileage requirements, so you can include these in your price search;

Choose the vehicle that covers your requirements but doesn't include extras that you don't need.
How old do I have to be to rent from Fox?
You must be 19 years old and legally qualified to drive to rent a car from Fox. Drivers under the age of 25 are subject to a daily surcharge, which can differ by location, so make sure you check the local policy when making your reservation.
Can I add an additional driver?
Additional drivers are usually permitted, but they must meet the same age and license requirements as the primary driver. Often, additional drivers are not permitted when your party is using a debit card or cash to pay for your rental.
What mileage policies does Fox offer?
If you plan to do a lot of driving and your local policy permits, we advise choosing an unlimited mileage option. This way, you won't have to fret over the odometer as you see the miles clocking up throughout your rental period.
What fuel policy should I get?
The full-to-full policy is offered at most locations. Vehicles must be returned with the same amount of fuel as at the start of the rental. Don't forget to refill the tank to avoid refueling charges.
What cars does Fox rent out?
No matter your size or stylistic requirements, you're sure to find a Fox rental to enhance your trip here on CarRentals.com. Whether you need an economy, family-size, hybrid, or minivan, start browsing our well-maintained selection of cars and book using our cheap discounts and deals.
What do I need to rent a car from Fox?
To rent a car from Fox, you'll need a driver's license issued in your country of residence, and an acceptable means of payment. You'll also need proof of insurance, but you can buy this at the CarRentals.com checkout if you need to.
What kind of car should I rent from Fox?
Looking for a luxury vehicle? Browse through Fox rental cars here on CarRentals.com and head to your destination in a Chrysler or Buick. Need something a bit more spacious? Rent an SUV made by Ford or Chevrolet.
When you're ready to sightsee in a new city or explore your destination on your own time instead of taking public transportation, you can count on Fox to get you there. Pick a model and make your reservation today on CarRentals.com!