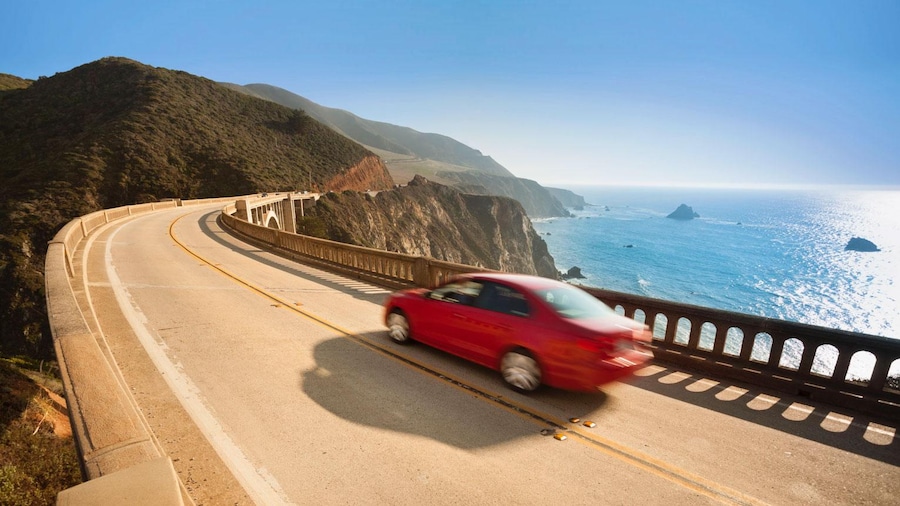 Book a car in 3 easy steps
Book a cheap Economy car rental
Economy Rent a Car: All you need to know
Economy is the obvious choice for anyone looking to save a bundle when they're hiring a car. From America to Zimbabwe and everywhere in-between, the colossal company boasts over 6000 locations around the world, all of which offer a budget-friendly fleet of vehicles suitable for business and pleasure alike.
How can I snare the best deal with Economy?
While the company offers excellent prices already, it's a good idea to weigh up your choices online to find the best deal for you. You can usually shave a little more off the price by doing one or all of the following:
Keeping only one driver on the policy;

Picking up your car at a non-airport location;

Booking your vehicle well in advance – particularly during busy vacation seasons.
What age do I need to be to rent an Economy car?
You'll usually need to be at least 21 years of age to rent an Economy car, though different locations may have their own age restrictions. There may be additional fees for those under a certain age, so check the fine print.
Can more than one person drive it?
It's certainly possible to add more than one driver to your policy. So long as you both meet the required criteria and have the correct documentation, it shouldn't be a problem. However, it will cost a bit more.
What mileage policies do Economy offer?
If you don't want to be counting the miles as you go, unlimited mileage is the best option, especially if you've got a lot of sightseeing or commuting planned. Most packages at Economy offer this, but read the terms and conditions before you make your booking to make sure.
What are the fuel policies with Economy?
This can vary depending on location. Many operate a full-to-full policy, which is pretty simple: you get the car with a full tank of fuel, and you return it with a full tank of fuel.
What's Economy's fleet like?
With locations dotted throughout the world, Economy's fleet is enormous and eclectic. You'll find all kinds of vehicles, from budget-friendly SUVs, compact cars, and people carriers, to lavish saloons kitted out with all the bells and whistles.
What do I need to remember when booking my Economy car rental?
As with any car rental company, you'll need to present your driver's license and credit card at the desk when you come to collect your car. You'll also need to make sure you're insured beforehand. If this isn't the case, you can always add it onto your deal when you make your booking at CarRentals.com.
What cars do Economy Car Rentals offer?
Big, plush, and posh, or small, cheap and cheerful: Economy Car Rentals offer something to suit every visitor and their needs.
Get to know Economy
From its humble beginnings, Economy has grown into a leader within the car rental world and now boasts over 6000 locations, dotted throughout North America, South America, Asia, Africa, Oceania and Europe. Whether it's for business or pleasure, they make sure all your car hire needs are met, and for an affordable price tag.