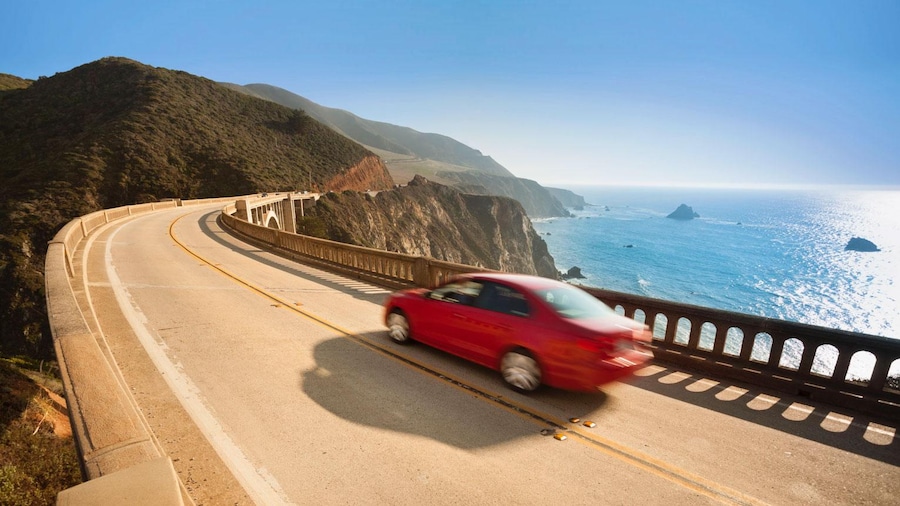 Book a car in 3 easy steps
8501 Parkline Blvd
Average pickup time: >60 minutes.
5.6
out of 10 (382 Reviews)
David
Reviewed on Nov 5, 2020, 5:05 PM
Unbelievable price! Staff was friendly and helpful. Would recommend this company.
jt2000
Reviewed on Nov 2, 2020, 6:18 PM
Long wait time to get registered. Drivers were very nice and professional.
Samuel
Reviewed on Oct 26, 2020, 6:31 PM
Not a great experience. Had to put a $500 hold on my credit card for insurance purposes. Not located inside airport like indicated
Ivy
Reviewed on Oct 24, 2020, 4:50 PM
This was good overall except I had to call my insurance company to get insurance verification, something I have never had to do and wouldn't have been able to if my pick up wasn't during business hours
5280 W Century Blvd
Average pickup time: 0-10 minutes.
3.7
out of 10 (204 Reviews)
Tamara
Reviewed on Oct 20, 2020, 12:30 PM
I was in a rush with only 5 hours in LA to complete the task of dropping off my dog at a shipping center to be sent overseas. Economy Rent a Car was very accommodating, provide me a car quickly, and fix an error I made on my reservation. The manager even quickly took my car back on returning knowing I had to catch a fight. I know this place is an economy place and that the cars are not brand new but the service was great. Thank you!
John
Reviewed on Aug 31, 2020, 5:24 PM
Everything was good to go with this company. At first I was a little surprised about getting to the location as you have to take a shuttle to a drop off where a van picks you up and takes you to the location. Once there the people on site were great and even hooked me up with a better car as the one they had for me had an issue with it.
Kimberley
Reviewed on Jun 30, 2020, 5:37 PM
Had to wait in line almost 30 minutes and the miles were not unlimited.
8801 S Las Vegas Blvd
Average pickup time: >60 minutes.
5.3
out of 10 (126 Reviews)
Dana
Reviewed on Mar 19, 2020, 4:34 PM
I was charged $115 there. I payed for my car with you online ahead of time. $55. So im not happy with that.
111 Sw 33rd Street
Average pickup time: >60 minutes.
5.3
out of 10 (82 Reviews)
Moh
Reviewed on Nov 1, 2020, 7:46 PM
the agent sold me daily unlimited toll unit for $50 i don't really need i didn't use at all telling me if i don't buy it i get a ticket if i drive on toll road. she make me buy a car insurance for $22 a day i Always use my car insurance with other company it was never a problem i offer to show her a copy of proof of insurance she need copy of the entire policy she was making things difficult so she can sale me unnecessary things when I booked my reservation total coast was $197 by the time I was don picking up the the car totals $352.
linda
Reviewed on Oct 21, 2020, 1:18 PM
My experiences was very easy from pick up to drop off. My disappointment was that I had to pay an extra fee to use my own auto insurance. An extra $50 in total for 5 days. Very disappointed.
Port Everglades
Average pickup time: 31-40 minutes.
4.7
out of 10 (3 Reviews)
jach
Reviewed on Nov 8, 2018, 12:40 PM
After a 40 minute wait to pick up our car I was a bit cranky. Enter Ms Marcella B. She is the best. Polite, efficient and knowledgeable. Thanks Marcella.
Book a cheap Economy car rental
Economy Rent a Car: All you need to know
Economy is the obvious choice for anyone looking to save a bundle when they're hiring a car. From America to Zimbabwe and everywhere in-between, the colossal company boasts over 6000 locations around the world, all of which offer a budget-friendly fleet of vehicles suitable for business and pleasure alike.
How can I snare the best deal with Economy?
While the company offers excellent prices already, it's a good idea to weigh up your choices online to find the best deal for you. You can usually shave a little more off the price by doing one or all of the following:
Keeping only one driver on the policy;
Picking up your car at a non-airport location;
Booking your vehicle well in advance – particularly during busy vacation seasons.
What age do I need to be to rent an Economy car?
You'll usually need to be at least 21 years of age to rent an Economy car, though different locations may have their own age restrictions. There may be additional fees for those under a certain age, so check the fine print.
Can more than one person drive it?
It's certainly possible to add more than one driver to your policy. So long as you both meet the required criteria and have the correct documentation, it shouldn't be a problem. However, it will cost a bit more.
What mileage policies do Economy offer?
If you don't want to be counting the miles as you go, unlimited mileage is the best option, especially if you've got a lot of sightseeing or commuting planned. Most packages at Economy offer this, but read the terms and conditions before you make your booking to make sure.
What are the fuel policies with Economy?
This can vary depending on location. Many operate a full-to-full policy, which is pretty simple: you get the car with a full tank of fuel, and you return it with a full tank of fuel.
What's Economy's fleet like?
With locations dotted throughout the world, Economy's fleet is enormous and eclectic. You'll find all kinds of vehicles, from budget-friendly SUVs, compact cars, and people carriers, to lavish saloons kitted out with all the bells and whistles.
What do I need to remember when booking my Economy car rental?
As with any car rental company, you'll need to present your driver's license and credit card at the desk when you come to collect your car. You'll also need to make sure you're insured beforehand. If this isn't the case, you can always add it onto your deal when you make your booking at CarRentals.com.
What cars do Economy Car Rentals offer?
Big, plush, and posh, or small, cheap and cheerful: Economy Car Rentals offer something to suit every visitor and their needs. Check out the box below for some examples:
Get to know Economy
From its humble beginnings, Economy has grown into a leader within the car rental world and now boasts over 6000 locations, dotted throughout North America, South America, Asia, Africa, Oceania and Europe. Whether it's for business or pleasure, they make sure all your car hire needs are met, and for an affordable price tag.