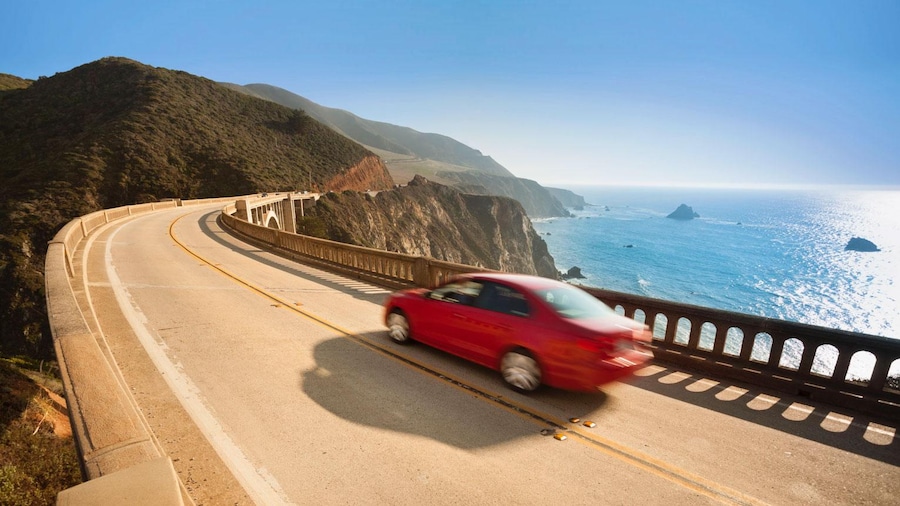 Book a car in 3 easy steps
3975 Nw 25th Street
Average pickup time: 11-20 minutes.
4.3
out of 10 (570 Reviews)
Mark
Reviewed on Nov 10, 2020, 5:21 PM
The usave staff couldn't have been nicer or more accommodating. But the vehicle they gave me had so many severe dings and scratches on it that it was comical. The smatters of matte black paint all over the car 'covering up' the damage were a nice touch even though, unfortunately, it looked like they fished the bumper out of a dumpster. Also I received the vehicle with low tire pressure. Who even does that? It's so easy to fill a tire before you give me the car. I'm giving them three stars because the wheels managed to stay on the vehicle the entire time - even on the highway. Also, again, their staff is great. Retire some of those cars though or get them professionally fixed at a body shop. Cosmetic damage matters.
Eduardo
Reviewed on Oct 12, 2020, 4:36 PM
I rented a car and when I arrived they didn't have the car, the downgraded my car, and that was the only option I had, the car smelled so bad, was crashed and damaged, too old, more than 50000 miles. Steering wheel so rough and brakes really scary. I won't have another rent with U-Save
Anewdy sanchez
Reviewed on Oct 12, 2020, 4:29 PM
Fast pick car was ready and clean and new
Book a cheap U save car rental
About U-Save Car & Truck Rental
With over 35 years of experience under their belt, U-Save Car and Truck Rentals has practically perfected offering exceptional customer service and quality car rentals. The company maintains over 200 car and truck rental locations around the world, ensuring you have convenient access to rental options, regardless of where your travels take you.
How do I get a cheap car rental with U-Save? 
U-Save ensure that you save not only time, but money too, with their quick and easy-to-use reservation system. Here are our tips for running the most cost-efficient search:
Compare lots of deals and rates, rather than choosing the first rental package you find;
Select a rental package that has the fuel and mileage policies that match your requirements, to avoid paying for things you don't need;
If you can, stick to one driver, since you'll pay more for each additional one you add to your policy.
How old do I have to be to rent from U-Save?
Renters and additional drivers must be at least 21 years of age and hold a valid driver's license and a major credit card in their own name. Renters and additional drivers under 25 years of age will also be charged a surcharge for each day of the rental period.
Can I add an additional driver?
Most locations do allow additional drivers. Remember that any added drivers must meet the same requirements as the primary renter.
What mileage policies does U-Save offer?
Generally, U-Save policies permit 200 free miles per day, with additional miles being charged at $0.35/mile. You might be able to opt for unlimited mileage, so you can clock up as many miles as you like at a flat rate. Check the policies available to you.
What fuel policy should I get? 
In most cases, the most convenient fuel policy for renters is full to full. You just need to return the vehicle with the same amount of gas provided when you collected it, to avoid a refuelling fee that is charged by the gallon.
What cars does U-Save rent out?
With U-Save, you'll have a wide selection of cars to choose from. Browse through brand names such as BMW, Porsche, Toyota, Nissan, and more when you're ready to make your selection. Plus, U-Save offers moving trucks and cargo vans for when you need a little extra space for a big move.
What do I need to rent a car from U-Save?
All renters must bring with them a valid driver's license and proof of liability insurance, which you can purchase from the rental company. You must also bring an acceptable means of payment; credit cards are preferred but you may pay using a debit card for an extra fee.
What kind of car should I rent from U-Save? 
If you plan on getting out of the city for a weekend getaway with your special someone, consider renting a zippy sports car. Or if you and your family want to hit the open road for an extended trip, an SUV may be the best choice for you. Here are a few options to get you thinking about which car you might need for your next trip:
Take advantage of U-Save car rental discounts on vehicles located near you and have money in your pocket to enjoy your travels. A variety of U-Save rental deals are available for you. Book your next rental through CarRentals.com today!