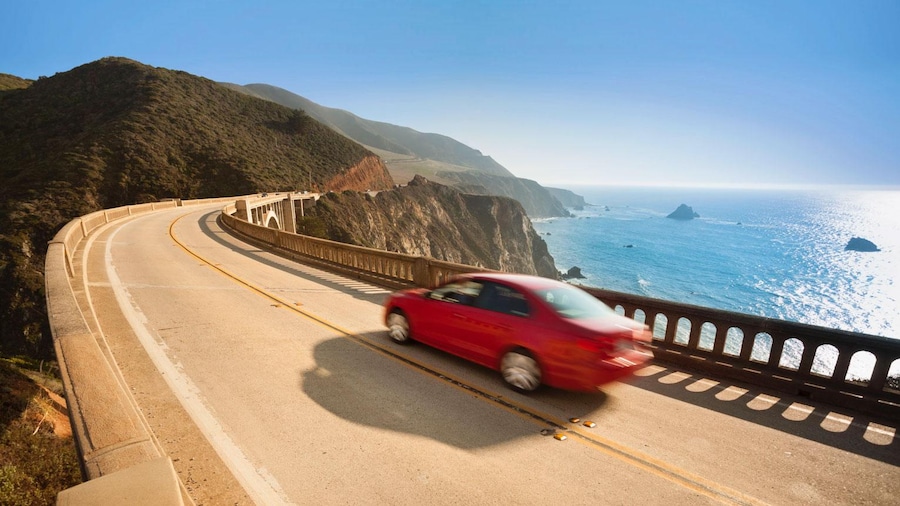 Book a car in 3 easy steps
Book a cheap 12 Passenger Van rental
What you need to know about 12-passenger van rental
Are you and your family taking a road trip or do you need to rent a van from the airport for your vacation? There'll be no more squabbling over legroom with a 12-passenger van. If you need a little extra luggage capacity or seating for longer trips with large groups of friends, this model of rental vans could be just what you're looking for. Take a look at our rental van FAQs and reserve yours today.
Why rent a 12-passenger van?
If you and your travel party want to travel in comfort and style and still have plenty of room for your luggage, a 12-passenger van is perfect for you. Whether it's a camping or ski trip with co-workers or friends, you and all of your equipment will fit comfortably into one of these convenient vehicles. Some of the vehicles that could be up for grabs include: Ford Transit, Nissan NV 3500, Sprinter, Chevrolet Express and others similar.
How can I get a cheap van rental?
The best way to get a great price on a rental vehicle is to:
Compare rates to ensure you're getting the best deal

Avoid choosing airport locations, since this will make your rental pricier!

Be informed about what you do and don't need from a rental (how much mileage and fuel do you think you'll need?)

Book in advance, or as early as possible, to get the cheapest rates.
How old do I have to be to rent a van?
Some companies require the driver of rental vans to be between the age of 25 and 65. However, the age restrictions differ by car rental company as well as car type (for example, there may be a limit on the size of the vehicle you are permitted to rent). Drivers under or over the age restriction may be allowed to rent a vehicle but could be required to pay an additional fee or purchase additional insurance.
Do I need insurance for renting a passenger van?
Yes. Car Rentals companies need to make sure the car rental is insured before the driver goes out on the road. Outside of the U.S., if the product bought does not include insurance, the car rental company will request proof of coverage or request that the customer buy insurance from them. When renting a vehicle in some countries, such as Mexico and Cuba, bear in mind that you will have to buy additional local insurance. In the U.S., the driver's own car insurance or credit card insurance may be sufficient. The rates displayed on the U.S. website do not include insurance, but as a U.S. Citizen, you can also buy insurance at the checkout. Don't forget to check the car rental company's terms and conditions when you make your booking!
What do I need to bring when picking up a rented van?
When you arrive to pick up your rental, remember to bring your driver's license, insurance, and the form of payment accepted by the car rental company in the name of the primary driver. Additional proof of identification or other documents may also be required by the car rental company, so it is always best to directly check the car rental company's terms and conditions.
Is it possible to rent a 12-passenger van one-way?
Yes, one-way van rentals are available. All you have to do is choose from our rental locations and specify the pick-up and drop-off points when making your rental booking. Please note, however, that restrictions and additional fees may apply and cross-border one-way rentals may not be allowed, so be sure to contact the car rental company to determine the feasibility and cost of returning the vehicle to another location.
What fuel policy is available for a van rental?
With a full-to-full fuel policy, you will set off in your vehicle with a full tank, so please fill it up before returning it, in order to avoid any additional costs.
Should I get unlimited miles in a van rental?
Most of the prices quoted include unlimited mileage, but local renters may have mileage restrictions, so check in advance!
When I rent a 12-passenger van can I use a debit card?
We recommend you always use a credit card when making a booking, as debit cards are not widely accepted. Some rental car companies in the U.S. will accept a debit card although they may require further forms of identification. Please note that cash, pre-paid cards, and gift cards are not accepted for any reservation type.
What kind of van rentals are out there?
Minivan rentals 15-passenger van rentals
Did this answer all of your questions? If not visit our general car rentals FAQ page .
Now, what are you waiting for? Search and find your cheap van rental today!