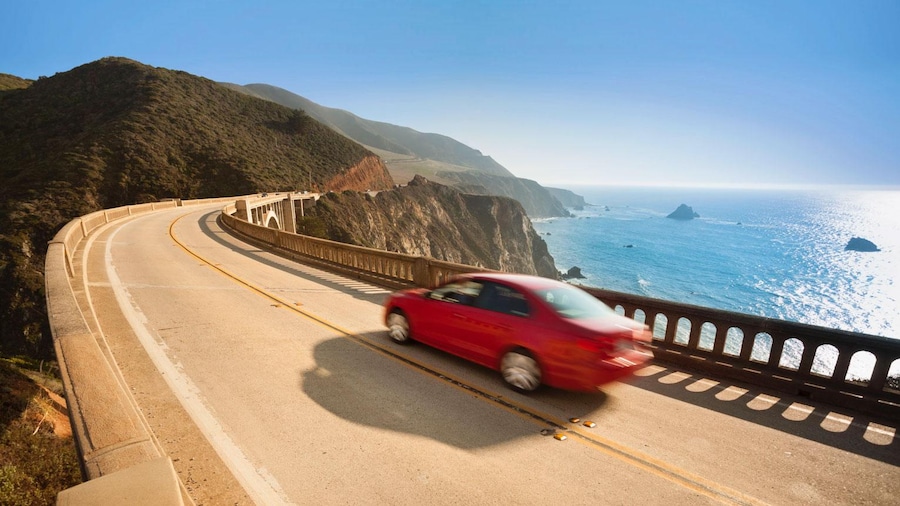 Book a car in 3 easy steps
1 Jeff Fuqua Boulevard
Average pickup time: 0-10 minutes.
9.1
out of 10 (348 Reviews)
josealberto
Reviewed on Nov 7, 2020, 8:39 PM
Picked up the car in Orlando without any problems. The receptionist was professional. Car pick up was in terminal which was great!! The vehicle was clean and very nice. On the 3rd day the tire light ignited. Took the car to get air but still light was on so took it to Daytona Beach airport and was provided with another car just as nice.
9020 Aviation Blvd
Average pickup time: 31-40 minutes.
9.4
out of 10 (18 Reviews)
Dann
Reviewed on Nov 8, 2020, 10:15 PM
My experience was impeccable We flew down for a family funeral My mom along with my elderly aunty and uncle could not fit in the vehicle that our family member drove to pick us up. I had a previous reservation for a car and needed to make some adjustments to accommodate my family members. I was able to book a van got on the shuttle and picked up the rental smoothly The counter representative was sensational He was very professional and prompt Alamo rental was answers to prayers Driving In the rain attending our dear brother who passed away due to covid 19 was easier knowing we were safe in a remarkable top of the line rental. THANK YOU TO ALL OF THE ALAMO WONDERFUL STAFF MEMBERS WORKING STRONG DURING THESE TRYING TIMES. MAY THE LORD BLESS YOU ALL. Respectfully A returning customer
Lawrence
Reviewed on Nov 5, 2020, 7:02 PM
The rental couldn't have gone much better - and that was despite the safety precautions in effect to protect me and others during this terrible pandemic. The shuttle bus arrived within a few minutes after a got to the curb stop and delivered my smoothly to the rental counter.
John
Reviewed on Oct 27, 2020, 7:50 PM
Original sign-up failed to mention there's a $300 deposit on top of full payment. Had an additional $260 credit available on the card, but not the full $300. Wouldn't allow me to put $40 on another card or in cash. Paid $100 on my Bank of America credit card from a Bank of America checking account, but because it was Saturday it wouldn't credit to the card until midnight on Monday. On the phone with B of A for an hour before I finally got a supervisor to increase my credit amount by $100. It was a completely unnecessary nightmare. Bank of America is basically useless. Alamo is too inflexible for words and carrentals.com could have avoided the entire episode with a simple heads up to the requirements. They say it's in the fine print but if anybody's ever read that micro-fished garbage, then I feel sorry for them.
Atavia
Reviewed on Oct 20, 2020, 5:21 PM
Staff was really great! Excellent customer service.
1000 Car Care Dr
Average pickup time: 0-10 minutes.
10
out of 10 (2 Reviews)
Joe
Reviewed on Aug 24, 2019, 8:05 PM
The people were fantastic where I picked up my vehicle. Couldn't have been more pleasant.
Book a cheap Alamo car rental
Alamo Rent A Car: All you need to know
One of the mainstay names in the hire industry today, Alamo is sure to be a contender in those CarRental.com price comparisons. A big fleet of up-to-date vehicles is what's on offer, in a kaleidoscope of locations, from the palm-fringed beaches of Latin America to the fun-loving family resorts of Florida.
What's the trick to getting low-cost car rentals with Alamo?
Online searches are the best way to go if you're keen to get a bargain car rental with Alamo. On top of that, it might be worth:
Naming just a single driver for your vacation;
Booking well in advance of your departure date;
Trying to find a pick-up point that's not in the airport, which can be cheaper;
Making time to browse and compare rates online.
Will I need to be a certain age to be able to rent a car with Alamo?
21 is the minimum age that's needed to bag a car hire with Alamo. That said, you will likely need to splash out a little extra on a surcharge if you aren't past 25 yet.
Do Alamo offer additional drivers?
If you're keen to share time behind the rental car wheel between other members of your travel party, you might want to consider naming extra drivers on that Alamo policy. It's almost always allowed, but be aware that it will usually incur extra costs.
What mileage policies are there to consider with Alamo?
The most common mileage policy on offer is unlimited – in fact, Alamo pioneered the concept of unlimited mileage way back in the 70s. But before you clock up 1,000s on the milometer, be sure to check there aren't any other limitations on where and how far you can drive.
And what about fuel policies?
It's most likely that your Alamo car hire will have a full-to-full fuel policy. That's good because it means you'll only pay for the fuel you use. A trip to the gas station is needed before dropping the wheels back at the outlet, however. 
What sort of car is on offer from Alamo?
Alamo touts a truly eclectic range of vehicles. You can go swish with open-top sports cars that would look at home on the palm-shaded boulevards of California. Or, you can stay simple – and cheap – with something compact. In between, there are business cars, SUVs, and even minivans.
Are there any other requirements to get an Alamo rental car?
A driver's license is, of course, required. Insurance is perhaps the most important additional extra that you'll need to think about. Thankfully, it's super easy to add to any Alamo booking over CarRentals.com. What's more, you might already be covered thanks to existing credit card or vehicle policies.
What make and model should I book at Alamo?
Bagging the right car from Alamo depends on the size of your party, where you're headed, and what you want to do. Some suggestions to set you in the right direction are below:
A look back at Alamo car hire
Alamo opened its doors to travelers in Florida back in the early 70s. As a pioneer of the concept of unlimited mileage, it was a favorite of folk who liked a real adventure. Later expansions saw the addition of cutting-edge online check-in systems and partnerships with the iconic Disney resorts of the Sunshine State, which helped to grow the company, taking the name to countless locations across the US, Canada, Europe, the Caribbean , and Asia .