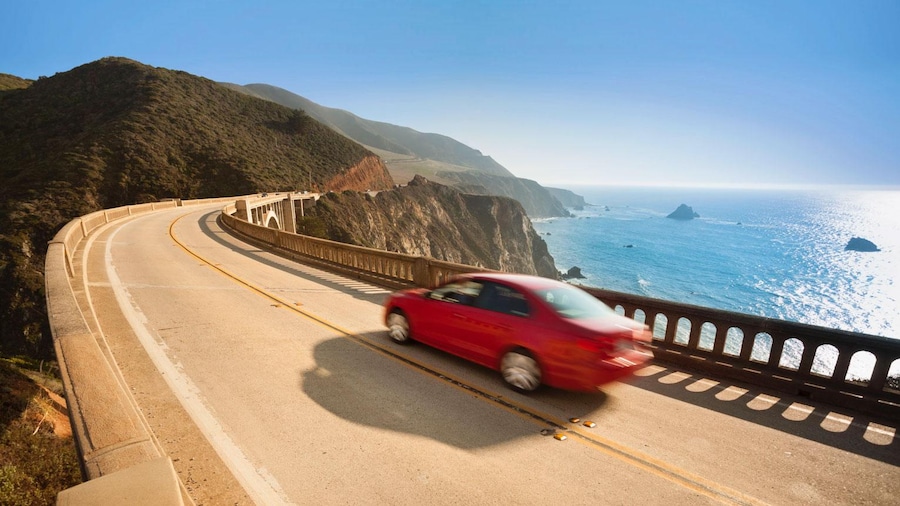 Book a car in 3 easy steps
Book a cheap Economy car rental
3721 N Broadway St
Average pickup time: 0-10 minutes.
7
out of 10 (4 Reviews)
Annas
Reviewed on Aug 27, 2019, 5:12 AM
Pick up and drop off was quick and easy. The car was clean. Got charged not expected extra $$
11411 Rockville Pike
Average pickup time: 21-30 minutes.
6.8
out of 10 (5 Reviews)
Ron45
Reviewed on Aug 8, 2018, 4:30 PM
Finding the desk for rentals was not easy, (not marked). Service was great and cr was fine. No problems, but had to ask around for pick up desk.
3300 South Las Vegas Blvd
Average pickup time: 21-30 minutes.
7
out of 10 (2 Reviews)
Jeanmibal
Reviewed on Oct 5, 2019, 3:27 PM
Support without pbs, excellent reception. However, improve the access of the HERTZ counter to the parking lot of the vehicle. With the fatigue of the trip, it's not easy to understand the journey through Treasure Island.
7032 Columbia Pike
Average pickup time: 21-30 minutes.
7
out of 10 (4 Reviews)
james
Reviewed on Nov 3, 2020, 4:24 PM
Minivan was an older model. The radio didn't work well and wouldn't work with my phone via Bluetooth or direct USB connection. When I folded rear seats down there were old crumbs and debris underneath.
MPL
Reviewed on Dec 28, 2018, 6:49 PM
Fast and easy pick up. However, not very informative when it comes down to prepaying the cost of the car and a deposit. To Customers: Make sure you have money on a credit card and extra money if using a debit card, cause, it is not just the rental cost you pay for
John
Reviewed on Oct 3, 2018, 4:59 PM
All went fine until I returned the car and the person who inspected the car mentioned there was a minor scratch on the lower end of the window and I would be charged for it. I was insured and the insurance co. picked up the charge. Still not pleased with the situation. Felt it was a bit of a reach. Too many times when we go through the inspection the purchaser will look at the main areas of the vehical and NOT go through every scratch the car may have on it. This was something most people would not have picked up and noticed...
Economy car rental: All you need to know
If you're the type of person who is always looking for a deal and you are currently shopping for a car rental on a tight budget, an economy rental car is perfect for you. Economy vehicles come with fuel efficient four-cylinder engines that allow drivers to save more money at the pump. If you're stuck between renting a full-size sedan and a compact vehicle, book an economy car rental through CarRentals.com.
How much does it cost to rent an economy rental car?
There are several ways in which you can ensure you're getting the best rates on your rental, including:
Comparing various rates and vehicles side-by-side to see which one fits your budgetary needs. CarRentals.com maintains relationships with dozens of agencies worldwide, enabling customers to view hundreds of quotes at one time;

Booking in advance - booking a rental at the last minute could cost you hundreds of dollars;

Being informed and realistic about what you need from a rental, such as the amount of mileage and fuel.
What kind of car is an economy?
Economy rentals are perfect for individuals or families who are looking for great deals on vehicles, regardless of their vacation destination. Economy cars offer enough room for the entire family yet come with the fuel efficiency of a compact vehicle. Whether you plan on taking the family to a relative's house or need to rent a car at your destination airport during a business trip, an economy car rental is the way to go.
Some of the vehicles that you may be able to rent include:
Chevrolet Spark

Toyota Yaris

Vauxhall Corsa or similar vehicles
Don't forget you can only book a category, not a car model.
How old do I have to be to rent an economy car rental?
Some companies require that drivers be at least 25 and under 65, though age restrictions tend to differ by car rental company and car type (bigger cars may have a higher age restriction). Drivers under or over the age restriction may be required to pay an additional fee or buy additional insurance in order to rent a vehicle.
Do I need insurance for renting an economy car?
Yes. The rental must be insured before you take it out on the road. Outside of the U.S., if the rental policy does not include insurance, the rental company will request proof of coverage or ask that you buy insurance directly from them. If you're renting a vehicle in certain countries, like Mexico, you will have to buy additional local insurance.
Will my own car insurance or credit card insurance cover me?
In the U.S., your own car insurance or credit card insurance may cover you. The rates displayed for rentals on the U.S. website don't include insurance, but if you're a U.S. Citizen, you can purchase insurance at CarRentals.com checkout.
What do I need to bring when picking up my economy car?
Don't forget your driver's license, insurance, and the credit card used to make your booking. Additional proof of ID may be required by the car rental company, so make sure you check the car rental company's terms and conditions.
Is it possible to rent an economy car one-way?
Yes, one-way rentals are available. Restrictions and additional fees may apply and cross-border one-way rentals may be forbidden in some locations; contact your chosen car rental company to find out the cost of collecting and returning the vehicle at different locations.
What fuel policy is available for an economy rental car?
Among the hundreds of affordable vehicles listed on CarRentals.com, fuel-efficient hybrids will save you the most in fuel costs. Plus, with a full-to-full fuel policy, you will set off in your vehicle with a full tank, so it's perfect for long road trips and weekend getaways alike. Remember to refill the tank before returning the rental to avoid additional costs.
Should I get unlimited miles with an economy car?
Most prices quoted on the site include unlimited mileage, which is perfect if you're planning lots of driving, but local renters may have mileage restrictions, so check in advance.
When I rent an economy vehicle can I use a debit card?
You should aim to use a credit card when making a reservation, as debit cards are not widely accepted by rental car companies.
Did we answer all your questions? If you have more, visit our general car rental FAQ site . Now, get cheap discounts on some of the best economy cars available by booking your rental with CarRentals.com today!