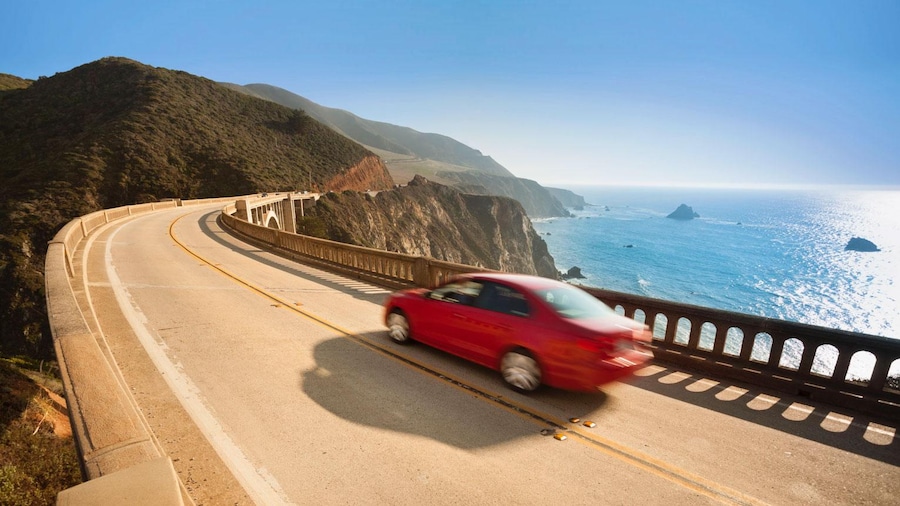 Book a car in 3 easy steps
Book a cheap National car rental
National Rent a Car: All you need to know
If you're after a tried-and-tested car rental firm that's cut its teeth letting out vehicles in 1,000s of destinations around the globe, National could be just what you're looking for. A huge fleet of cars and outlets in major airports and cities from the US to Australia means there's often a bargain on offer, too. Especially if you search via CarRentals.com.
How can I save on my National car rental?
To really bolster the travel budget and spend as little as possible on vehicle hire with National, be sure to:
Compare and contrast the top deals online before you book;

Sort your car rental policy long before you head off on vacation;

Think about picking up the car at a non-airport location;

Only register a single driver for the rental car.
Are there age restrictions on National vehicles?
So long as your driver's license reads 21, you'll be allowed to get behind the wheel in a National car hire. Under 25? There's a chance that you'll have to set aside a little extra to cover a surcharge for younger drivers.
Do National accept additional drivers?
Yep. If you're willing to pay a tad more, you can almost always opt to add an extra captain to the ship. Doing it online before you arrive can speed things up.
What sort of mileage policy is normal?
Unlimited mileage is now the go-to option associated with National vehicle rentals. It means you can whiz north, south, east, and west to your heart's content, without worrying about distance covered. That said, you will need to check there aren't any other restrictions on where the car's allowed before sending the milometer into overdrive.
And what about fuel with my National car rental?
Most National hire cars follow the full-to-full fuel policy. That's simple and easy. Use whatever you need but be sure to re-fill the tank just before returning it to the outlet – otherwise you might incur extra costs.
What about the range of National car models?
It's one of the widest in the industry. In popular destinations like Florida and California, you can usually choose anything from a compact city bug to an oversized pick-up truck. In between are plenty of fancy premium cars with leather upholstery and air conditioning, along with family-sized SUVs with roomy boots.
What other things are needed to get a National car rental?
When you come to pick up your wheels, you'll need to have your driver's license at hand, and the credit card you used to secure the booking. On top of that, ensure you're covered by insurance. You can add it on over CarRentals.com, or check it's not sorted on card or car policies you're already paying for.
What sort of National car is best for me?
With such a wide range of rides on the menu over in National, it might be worth considering exactly what it is you're after from your hire car before securing your booking.
A look back at National
National can trace back its car-renting roots all the way to 1947. That makes it one of the oldest brands in the industry still operating today. And boy is it still operating: 1,500 locations worldwide should be testimony to that. Over the years, expansions have taken the name from the US to Europe, Africa, the Middle East, and beyond, covering more off-the-beaten-track destinations as well as tried-and-tested resorts.