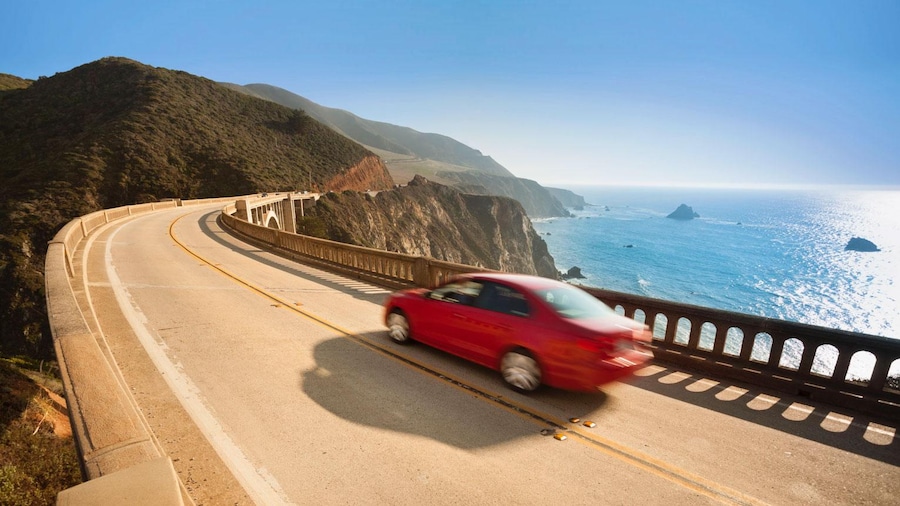 Book a car in 3 easy steps
Book a cheap 4 Wheel Drive rental
7276 Narcoossee Road
Average pickup time: 11-20 minutes.
6.6
out of 10 (380 Reviews)
Lee
Reviewed on Nov 10, 2020, 5:29 PM
Great company
Wylie
Reviewed on Nov 9, 2020, 4:24 PM
Routes Orlando was fantastic. Their shuttle was prompt, service good, and they don't waste money or time on frills. They had by far the best price and it felt like every penny was fair. The car was clean, worked well, and had a up-to-date Apple CarPlay system which made navigating much easier. I extended the rental two days and they gave a good rate for that, too. The only things that weren't perfect were the fact that there was no washer fluid left and the cruise control radar did not work. But who cares? If you care about things like that, pay 3x the price elsewhere.
Oz
Reviewed on Nov 4, 2020, 5:44 PM
Pick up was easy. I forgot about the required deposit but the agent was very patient and helpful. Mike did an excellent job. I wanted to change vehicles and Mike did everything within his power to assist me. I left a very happy customer.
Mike
Reviewed on Nov 3, 2020, 4:26 PM
First time I have been asked to show proof of insurance coverage. Also the signing of form for toll charges and 50.00 fee. I'm hop happy about that at all. Car was nice got what I reserved. Car Should have been check out more carefully, tire pressure light was on and need oil change light was on.
9703 I-35 North, Suite 105
Average pickup time: 11-20 minutes.
7.6
out of 10 (5 Reviews)
Kim
Reviewed on Sep 25, 2018, 7:24 PM
Rental experience was good. The car was given to is dirty and with low tire pressure had to stop and put air in tires and clean the car. The windows had a layer of dirt on the inside.
3831 Evergreen Parkway
Average pickup time: 31-40 minutes.
6
out of 10 (2 Reviews)
Tanya
Reviewed on Jan 19, 2019, 2:37 AM
Overall good experience from beginning to the end. Thanks...
How to rent a 4x4* car
Are you going on a safari, camping adventure or road trip and need a 4WD with excellent traction and cruise control? Here, you can choose from a range of 4x4 vehicles, whether it's a Jeep, a Land Rover, a Toyota Land Cruiser, or similar vehicle. If you're looking for an exceptional all-wheel-drive system to take you, the family and all your equipment along for the ride, browse our car rentals and have a read of our commonly asked questions below for more information.
Why rent a 4WD?
A 4x4 is no longer just a luxury vehicle, but an affordable option when you need to navigate tricky or slippery terrain. If you're taking the family on a camping vacation and need that extra traction for snow, don't get left behind and rent yourselves a 4-wheel drive today. Some of the vehicles that could be available include:
Hyundai Santa Fe

Ford Explorer

Volvo Xc90

L4 Nissan Pathfinder and others similar.
How can I get a cheap 4-Wheel-Drive rental?
You don't need to spend a fortune for a car rental, if you follow these simple steps:
Compare prices and vehicles to make sure you're getting the ideal price;

Avoid an airport pickup or drop-off, otherwise you'll end up spending more;

Know in advance how much fuel and mileage you're going to need;

Reserve early!
How old do I have to be to rent a four-wheel drive vehicle?
Usually between 25 and 65. You won't be able to rent a large vehicle if you're outside of the age limit, but check with the company, because some have fewer restrictions if you pay an additional fee.
Do I need an Insurance for renting an all-wheel drive?
Yes. You will need to show proof of coverage. If you're outside the U.S., you will have the option to buy insurance through the company, if you don't already have your own. If you're renting in Mexico, you will need to buy additional local insurance, too. In the U.S., your own car or credit card insurance may be sufficient. Check with your insurance or credit card company first. The rates we show on the U.S. website do not include insurance, but if you're an American citizen, you can buy it at check out! It's always advisable to directly check the company's T&Cs.
What do I need to bring when picking up a 4x4 vehicle?
Don't forget the following documents: your driver's license, proof of insurance, and the form of payment accepted by the company. Your best bet is also to check the company's terms and conditions, in case any other proof of identification is needed.
Can I get a one-way truck rental?
Yes, you can rent a vehicle one-way. Just let us know at the booking stage. If you're planning to drive across a border, however, there may be restrictions in place, so check with the company beforehand to avoid additional fees.
What fuel policy is available for my rental car?
We operate a full-to-full policy. What does this mean? Simply put, you'll receive your vehicle with a full tank, and you'll need to return it with the same amount of fuel at the end of your rental period.
Should I get unlimited miles in an SUV?
Your mileage will generally be unlimited, but there may be restrictions with local renters, so have a read of the T&Cs before you rack up the miles!
Can I use a debit card when I rent a 4-Wheel Drive?
Debit cards are not widely accepted by rental car companies., so use a credit card where possible. If you need to use a debit card, the companies that accept it will probably require further proof of ID. None of the car rental companies accept cash, pre-paid cards, or gift cards for reservations.
Now you've got all the facts, and you're ready to experience a driving adventure or travel in comfort in a large 4x4, check out our range of 4WD vehicles and reserve yours today! If you want to continue reading, check out our general car rentals FAQ page .
*Check for "awd", "4dr", "4x4" etc. in the car model name (i.e. Nissan Armada 4wd) in the car list. If this is not stated, a 4 wheel drive vehicle will not be guaranteed.