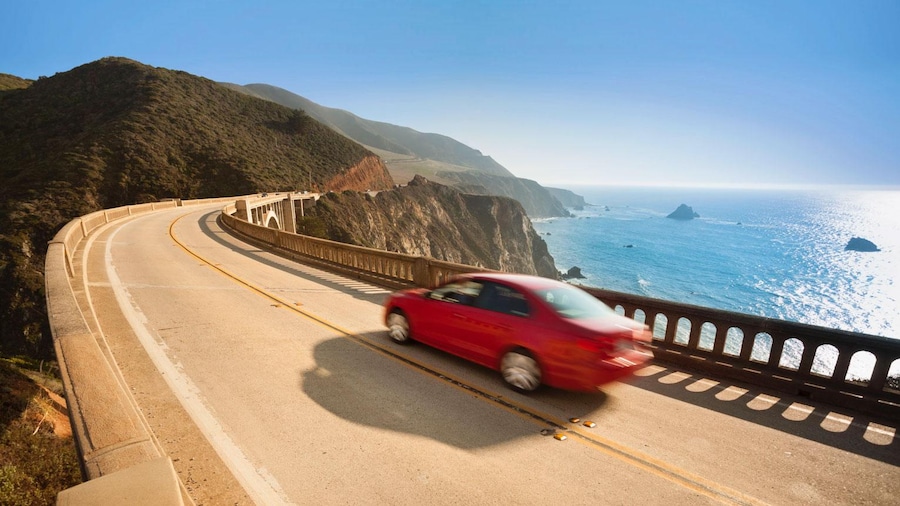 Book a car in 3 easy steps
Book a cheap Enterprise car rental
Enterprise car rental: What you need to know
With more than 6,500 individual offices, Enterprise Rent-A-Car is an international leader in the rental car industry. Founded in 1957 by Jack Taylor, the company is now synonymous with quick and easy transportation. Serving the needs of travelers in the United States, Europe, and Canada, Enterprise locations can be conveniently found in neighborhoods as well as airports. Due to their success as a company, today Enterprise boasts locations "within 15 miles of 90 percent of the U.S. population." So no matter where your travels take you, you're bound to be in close proximity to one of the many Enterprise rental counters.
When you book your Enterprise car rental, you're buying into a "Culture of Customer Service." Enterprise takes pride in putting gusto and sincerity into each interaction with their customers. Today, these efforts have led the company to rank in as the largest rental company in North America.
How do I get a cheap car rental with Enterprise?
There are many ways in which you can ensure you're getting the best rate on your Enterprise car rental. Some of our top tips include:
Browsing and comparing various offers and rental prices;

Knowing your mileage and fuel requirements at the reservation stage;

Choosing a smaller vehicle size for your Enterprise car. 
How old do I have to be to rent from Enterprise Rent-A-Car?
All renters of Enterprise cars must be at least 21 years of age. There may be age restrictions that apply depending on car class and size, and those under 25 could be asked to pay a surcharge, too.
Is an additional driver possible?
Yes, of course. You can add another person on the reservation if you plan to share the driving of your rental car. And with Enterprise's everyday low rates, you'll still get a great price on your rental.
What mileage is Enterprise Rent-A-Car offering?
Enterprise's rental deals can include different mileage options, but one of the most popular is unlimited mileage. It means all the driving you do is included in your agreed rate and that you won't have to worry about clocking up too many miles.
What fuel policy should I get?
The full-to-full fuel policy is arguably the most practical choice, since you have a full tank of gas when you collect the vehicle from its pick-up location. You can then use however much of the fuel you need, and simply refill it before you return the car.
What cars does Enterprise Rent-A-Car rent out?
Enterprise has a large and varied fleet of cars on offer, and some excellent deals too. Take a browse of their inventory and pick the rental that meets your travel needs.
What do I need to rent a car from Enterprise Rent-A-Car?
When you get to the location to collect your rental, you'll have to show your driver's license and your proof of insurance. You can buy insurance from the checkout if you are a US citizen. Top tip: Don't forget to bring the credit card that you used for the reservation, too.
What kind of car should I rent from Enterprise Rent-A-Car?
Whether you're renting a car for a corporate trip or leisure, for yourself or the whole family, Enterprise will have the perfect one for you.
Not that you need any more convincing when it comes to booking your Enterprise rental car, but the company provides a tremendous fleet of vehicles. Choose the car that matches your travel and budgetary style. Whether you need a luxurious Lincoln, full-size Ford, or a Dodge pick-up, prepare to have all your needs met when you book your Enterprise car rentals today on CarRentals.com. We always offer you low rates on premier vehicles, so you can be on the road in no time.