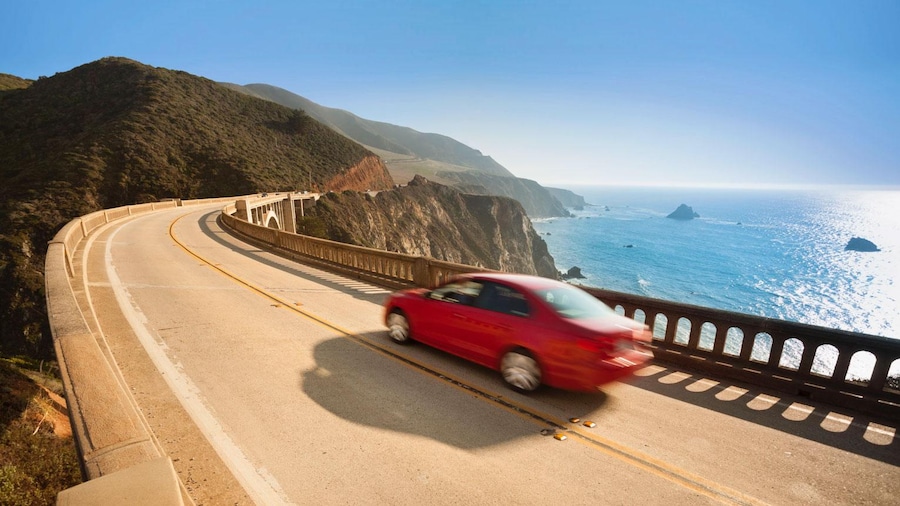 Book a car in 3 easy steps
Book a cheap Thrifty car rental
About Thrifty Rent a Car
With corporate-run and franchise-held stores, Thrifty operates more than 1,000 successful locations in over 77 countries. Founded in 1958, Thrifty Rental Car is headquartered in Tulsa, Oklahoma and has come a long way since its simple beginnings. Find out what makes the company one of the best in the business when you reserve your very own Thrifty rental car today.
How do I get a cheap car rental with Thrifty?
Thrifty thrives on providing high-quality vehicles paired with convenient options and great prices to make your travels run more smoothly. There's no need to splurge on a rental car if you take our simple search tips on board:
Enter your rental duration and search requirements and closely compare the deals offered to you, to pick the one that best suits you;

Search according to fuel and mileage needs, too, since these factors will affect the rental cost;

Choose the vehicle that matches your travel requirements and avoid opting for added extras that you don't need.
How old do I have to be to rent from Thrifty?
Thrifty renters must be at least 20 years old, but there are a few locations in which drivers under 20 may have the opportunity to rent. Renters under the age of 25 will be asked to pay a daily surcharge.
Can I add an additional driver?
Additional drivers are permitted at most Thrifty locations. There will be an additional fee for each driver, so check the local policy for the rates.
What mileage policy should I choose?
Sometimes the daily rate on a rental car with a mileage cap will be cheaper if you know that you will not be exceeding the limit. Otherwise, unlimited mileage provides drivers with freedom from watching the odometer. You can drive as much as you need without worrying about a daily cap. Calculate your costs in advance, so you can choose the most convenient approach.
What fuel policy should I get?
We advise renters to go for the full-to-full policy, since you only pay for the gas that you use, plus you refill the tank yourself before returning the vehicle, which means you can take advantage of local gas pump prices and avoid refueling charges that the company might add on.
What cars does Thrifty rent out?
Prepare to get behind the wheel of one of the most well-maintained rental cars out there. Thrifty Car Rental has access to a superior fleet of vehicles. These cars are widely accessible to both the business and leisure traveler, so whether you're looking for a sporty convertible or a practical SUV, you won't be disappointed with the choice available.
What do I need to rent a car from Thrifty?
A valid driver's license is essential to rent a car with Thrifty, as well as a document that proves you're covered by an insurance (you can also purchase insurance at checkout). A credit card is also preferred as a form of payment, although debit cards and cash may be accepted in some locations, with some restrictions in place that you should check in advance.
What kind of car should I rent from Thrifty?
Whether you require an economy-sized Kia or Ford, or something more spacious such as a large Buick or Dodge SUV, we have everything in stock for you right here on CarRentals.com.
We always pair Thrifty's superior vehicles with our low prices, so you can book confidently, knowing you received the best possible rate on your Thrifty car rental. Find the Thrifty Rent a Car that's right for you today.