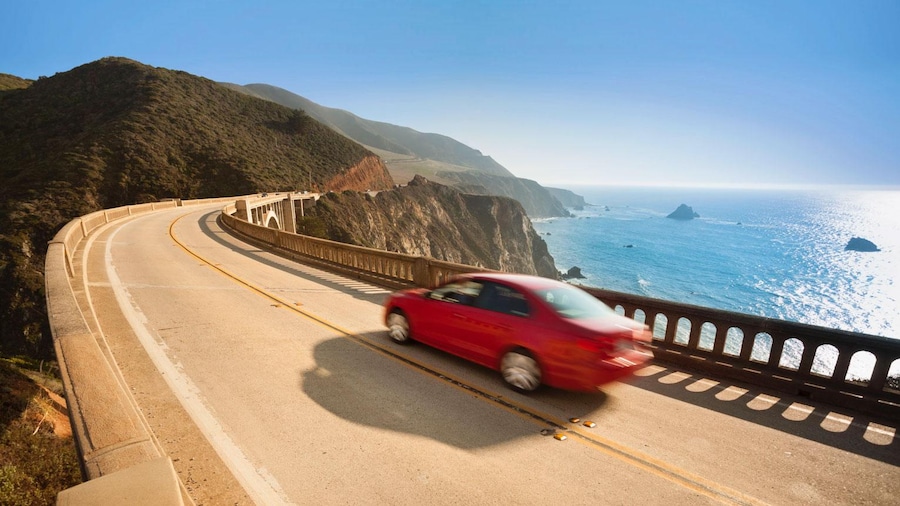 Book a car in 3 easy steps
9302 Airport Boulevard
Average pickup time: 11-20 minutes.
8.1
out of 10 (350 Reviews)
John
Reviewed on Oct 30, 2020, 1:44 PM
MCO rental car lot was closed. We had to walk all the way to the other side of the airport for our Alamo rental car. NO SIGNS. NO NOTIFICATION FOR ALAMO AS TO THE EXACT LOCATION OF WHERE TO PICK-UP THE RENTAL CAR.
Aadi
Reviewed on Oct 17, 2020, 5:36 PM
I had a great experience with Thrifty. Jamal helped us and explained everything to us but did not push any extras that we did not want. He was respectful and helpful without being pushy, I wish more people at car rentals were like him. We got the full sized SUV we were looking for and it was clean and in great condition. Pickup and return was efficient and easy. Highly recommend Thrifty and great employees like Jamal. God bless :)
Dan
Reviewed on Oct 9, 2020, 5:49 PM
The agent at pick was awesome! Friendly and efficient. The check in is usually someone who scans the ID, checks miles and fuel and walks away. Not this time! I was greeted with smiles and asked if everything was to my satisfaction. I said yes. THEN — to my surprise — another person who just waiting for another car to Check-in went and found me a luggage cart. I thanked him as well and he asked the million dollar question: Clould we have done anything more to make your experience better? WOW ! I am renting with Thrifty and Dollar from now on! They have earned my business !
7135 Gilespie Street
Average pickup time: 11-20 minutes.
7.6
out of 10 (275 Reviews)
JB123
Reviewed on Oct 21, 2020, 11:36 PM
Very easy to pick up and drop off. The counter was much less busy than other brand name rental companies and the rental is from hertz.
Stephen
Reviewed on Sep 28, 2020, 4:46 PM
We loved the price and customer service. But the Tahoe was filthy inside and out. During this pandemic I guess my expectations were high, but the vehicle looked as if it was never washed, vacuumed or wiped down...stains from to open bag of M&Me in the back seat. I would have complained upon pick up but I had to get on the road.
Vern
Reviewed on Sep 3, 2020, 6:25 PM
My experience with this company was ok. At pickup people were rude.
5405 Airport Service Road
Average pickup time: 11-20 minutes.
7.9
out of 10 (189 Reviews)
Greg
Reviewed on Sep 27, 2020, 5:10 PM
Everything went smooth. Nice clean vehicle. Would absolutely use Thifty Aggie.
bobb6466
Reviewed on Sep 26, 2020, 4:26 PM
Fast easy pickup. Simple easy dropoff. Price as advertised, no hidden fees.
1805 E Sky Harbor Circle South
Average pickup time: 0-10 minutes.
8.3
out of 10 (189 Reviews)
Denise
Reviewed on Sep 15, 2020, 9:18 PM
The lady who checked me out, Rama, was amazing. She gave excellent customer service, was pleasant and helpful. There was a challenge with the car.It had transponder pocket for the fab to sit into. It didn't always want to start and was very frustrating. I am wondering if the battery was low on the fab. Would have been nice to have someone trouble shoot that with us.
Allan
Reviewed on Sep 8, 2020, 1:33 PM
It was a bit confusing since I had a Thrifty reservation, went to the Dollar counter to get the car and picked it up from Hertz Gold Dome. Otherwise, it was quick and easy.
Book a cheap Thrifty car rental
About Thrifty Rent a Car
With corporate-run and franchise-held stores, Thrifty operates more than 1,000 successful locations in over 77 countries. Founded in 1958, Thrifty Rental Car is headquartered in Tulsa, Oklahoma and has come a long way since its simple beginnings. Find out what makes the company one of the best in the business when you reserve your very own Thrifty rental car today.
How do I get a cheap car rental with Thrifty? 
Thrifty thrives on providing high-quality vehicles paired with convenient options and great prices to make your travels run more smoothly. There's no need to splurge on a rental car if you take our simple search tips on board:
Enter your rental duration and search requirements and closely compare the deals offered to you, to pick the one that best suits you;
Search according to fuel and mileage needs, too, since these factors will affect the rental cost;
Choose the vehicle that matches your travel requirements and avoid opting for added extras that you don't need.
How old do I have to be to rent from Thrifty?
Thrifty renters must be at least 20 years old, but there are a few locations in which drivers under 20 may have the opportunity to rent. Renters under the age of 25 will be asked to pay a daily surcharge.
Can I add an additional driver?
Additional drivers are permitted at most Thrifty locations. There will be an additional fee for each driver, so check the local policy for the rates.
What mileage policy should I choose?
Sometimes the daily rate on a rental car with a mileage cap will be cheaper if you know that you will not be exceeding the limit. Otherwise, unlimited mileage provides drivers with freedom from watching the odometer. You can drive as much as you need without worrying about a daily cap. Calculate your costs in advance, so you can choose the most convenient approach.
What fuel policy should I get? 
We advise renters to go for the full-to-full policy, since you only pay for the gas that you use, plus you refill the tank yourself before returning the vehicle, which means you can take advantage of local gas pump prices and avoid refueling charges that the company might add on.
What cars does Thrifty rent out?
Prepare to get behind the wheel of one of the most well-maintained rental cars out there. Thrifty Car Rental has access to a superior fleet of vehicles. These cars are widely accessible to both the business and leisure traveler, so whether you're looking for a sporty convertible or a practical SUV, you won't be disappointed with the choice available.
What do I need to rent a car from Thrifty?
A valid driver's license is essential to rent a car with Thrifty, as well as a document that proves you're covered by an insurance (you can also purchase insurance at checkout). A credit card is also preferred as a form of payment, although debit cards and cash may be accepted in some locations, with some restrictions in place that you should check in advance.
What kind of car should I rent from Thrifty? 
Whether you require an economy-sized Kia or Ford, or something more spacious such as a large Buick or Dodge SUV, we have everything in stock for you right here on CarRentals.com. If you don't yet know what kind of vehicle you need, take a look at some of our suggestions below:
We always pair Thrifty's superior vehicles with our low prices, so you can book confidently, knowing you received the best possible rate on your Thrifty car rental. Find the Thrifty Rent a Car that's right for you today.