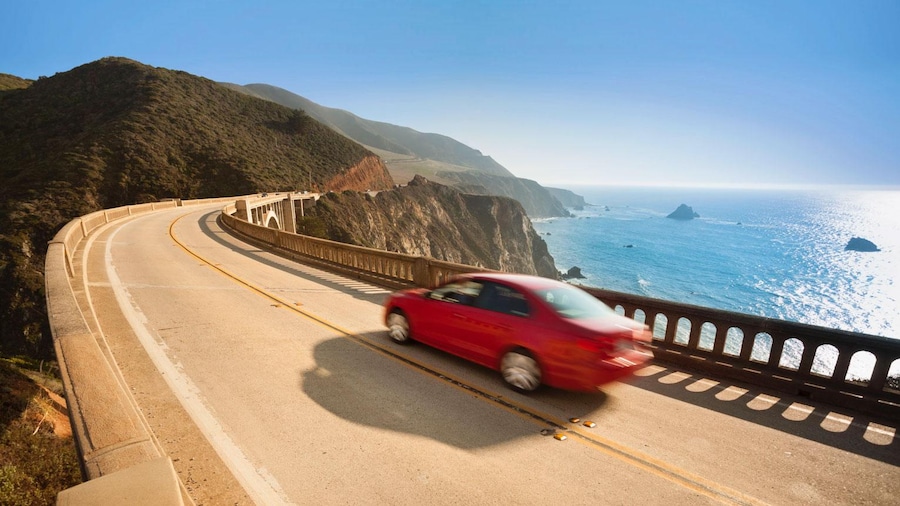 Book a car in 3 easy steps
Book a cheap Minivan rental
1344 E Holt Blvd
Average pickup time: >60 minutes.
8.5
out of 10 (12 Reviews)
Yvonne
Reviewed on Aug 13, 2020, 5:03 PM
The rental is advertised as at or near the airport, but in actuality it a fair distance away. No shuttle service due to COVID and I couldn't get an UBER either. Customer service tried to help, no go with enterprise. Had to pay more at the counter. :(
Anthony
Reviewed on Sep 1, 2019, 7:18 PM
I got an upgrade for $10 a day more. Loved the Flex car!!
720 W Brandon Blvd
Average pickup time: 0-10 minutes.
7.3
out of 10 (6 Reviews)
Steve
Reviewed on Jan 27, 2020, 5:51 PM
Overall, a positive experience, but I did have to contest an extra hour charge on my rental that appeared to be due to the opening time of the location on a Saturday morning. My contract rental agreement specified a 9:00am drop-off, and I was there by 8:45. The location didn't open until 9:00. There was a line of people waiting, so it was 9:05 before they got to me. After I left and got the emailed receipt, I noticed that it had charged me an extra hour. I called right away, and they said they would credit that back to my card. I appreciate them taking care of it, but when the daily rental rate was $48, I only rented it for one day, and they wanted to charge me $14.99 for an additional hour that was due to their opening time, that seems a bit sketchy and excessive. If I hadn't checked, they would have gotten away with an over 25% additional charge on my card.
Iulian
Reviewed on Jan 27, 2019, 5:32 PM
My experience with this supplier was fantastic. Thanks
955 N Pontiac Trl
Average pickup time: 0-10 minutes.
10
out of 10 (1 Reviews)
Wolverine
Reviewed on Jan 19, 2020, 9:02 PM
People nice and very efficient. Renting from them again next week!
7850 Watson Rd
Average pickup time: 0-10 minutes.
7.5
out of 10 (4 Reviews)
Ashley Hamilton
Reviewed on Jul 7, 2020, 4:18 PM
The ladies at Budget have made this such an easy and hassle free experience. I'm thankful. And will definitely be renting from them again!
Yah Yah
Reviewed on May 27, 2020, 1:35 PM
This is absolutely by far my favorite place to rent a vehicle from. I usually rent a vehicle on a weekly basis due to my nature of business and I will drive from Florissant, MO. just to rent from Vivian's shop in Webster Groves.
Kevin B
Reviewed on Nov 7, 2018, 8:54 PM
Went out of there way to please
What you need to know about Minivan Rentals
Whether it's a camping trip or an airport transfer for you and your family, co-workers, or group of friends, renting a cheap minivan is the way to go. A 6-, 7-, or 8-passenger vehicle, such as a Toyota Sienna, a Dodge Caravan, or a similar car, will take you and your luggage from A to B in comfort, and at an affordable price. Take a look at the answers to commonly asked questions about passenger vans and make your booking today.
Why rent a minivan?
If you need a practical and comfortable vehicle to take you and your team from place to place on your next vacation, or you need a car large enough to take you and your friends to a special event, a minivan is for you. We have a range of suitable rentals available, which could include:
Toyota Sienna

Chrysler Pacifica

Honda Odyssey

Dodge Grand Caravan or other similar vehicles.
How can I get a cheap minivan rental?
The best way to get a great price on a rental vehicle is to:
Look around and compare rates so that you end up getting the best rate.

Don't pick up or drop off at airport locations, these tend to be pricier.

Know in advance how much mileage and fuel you intend to use.

The lowest rates will be secured the earlier you book.
How old do I have to be to rent a minivan?
You usually need to be between the age of 25 and 65 in order to rent a vehicle. However, the age restrictions differ by rental company, or it could just be that there is a limit on the size of the vehicle you are permitted to rent. If you are outside of the age restriction, you may be allowed to rent a vehicle but you could be asked to pay an additional fee or purchase additional insurance.
Do I need insurance for renting a passenger van?
Yes. A car rental must be insured before the driver goes out on the road. Outside the U.S., if the rental policy does not include insurance, the company will request proof of coverage or ask you to buy insurance from them. In certain countries, such as Mexico or Cuba, you will likely have to buy additional insurance.
What insurance do I need for renting a passenger van in the U.S.?
The driver's own car insurance or credit card insurance may be all you need. Please check with your insurance or credit card company to make sure. The rates displayed on the U.S. website do not include insurance, but you can purchase insurance at the checkout if you are a U.S. citizen.
Where can I find the car rental company's terms and conditions?
You can check the car rental company's terms and conditions when you make your booking.
What do I need to bring when picking up a rented vehicle?
You will need your driver's license and insurance, as well as the form of payment accepted by the company (such as credit card) in the name of the main driver. Further proof of ID may also be required, so it is always best to directly check the terms and conditions of the company.
Is it possible to rent a minivan one-way?
Yes, one-way rentals are available. Just choose from our pick-up and drop-off locations when making your booking. Restrictions and additional fees may apply and cross-border one-way rentals may not be permitted, so contact the company to find out the cost of returning the vehicle to another location.
What fuel policy is available for a minivan rental?
Our full-to-full fuel policy means that you will be handed over the vehicle with a full tank of fuel, which means you must return the van with a full tank as well!
Should I get unlimited miles in a van rental?
Unlimited mileage is available, but local renters may have restrictions on mileage, so it's wise to check in advance.
When I rent a van can I use a debit card?
Since debit cards are not widely accepted, we advise that you use a credit card when making a booking, though some rental companies in the U.S. will accept debit cards. This might mean that you need to provide an additional form of identification, however.
What forms of payment are not accepted for any reservation type?
Cash, pre-paid cards, and gift cards are never accepted for any reservation type.
How many people can fit into a minivan?
Minivans are available in 6-, 7-, or 8-seaters, so even larger families will ride in comfort. Our 8-passenger minivan is particular popular for groups looking for an affordable way to travel together.
Now that you're clued up on minivan rentals, all that's left to do is pick a model and make your reservation today! Or, you can get further info from our general car rentals FAQ page .