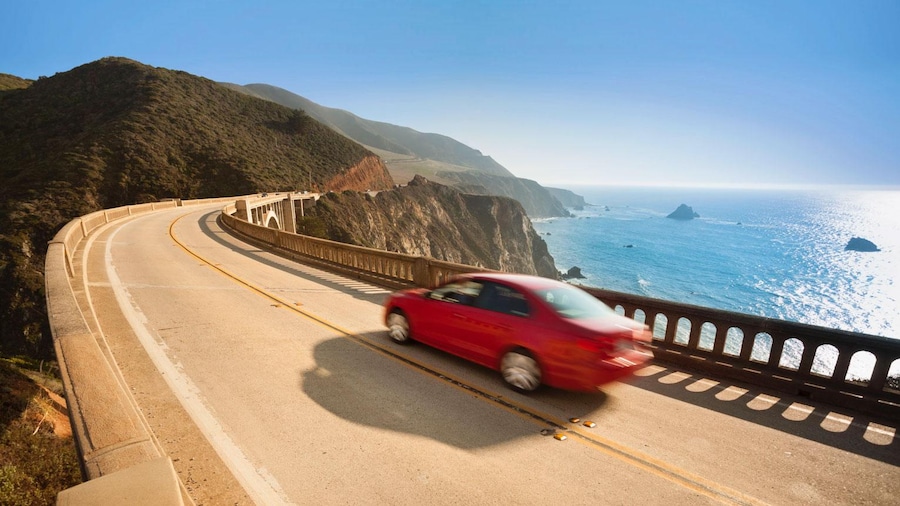 Book a car in 3 easy steps
12205 S Apopka Vineland Rd
Average pickup time: 51-60 minutes.
7.9
out of 10 (19 Reviews)
Scott stinson
Reviewed on Aug 24, 2020, 5:13 PM
The car drove great and was comfortable. The car however smelled like an ash tray. I sprayed lots of febreeze and Lysol but that only lasted for a few hours. And getti g in after it sat is the sun was nauseating.
Diane
Reviewed on Mar 26, 2020, 8:20 PM
Sales girl was pleasant, car was a nice smooth drive and drop off was easy
7415 Santa Monica Blvd
Average pickup time: 0-10 minutes.
8.5
out of 10 (11 Reviews)
L
Reviewed on Aug 3, 2020, 8:52 PM
Really fast and great service. Drop was a breeze too!
Stacey
Reviewed on Feb 19, 2020, 11:45 PM
Everyone i dealt with at this location were personable and great to interact with, very helpful. The car was fantastic and the whole experience was wonderful.
Manav
Reviewed on Sep 26, 2019, 2:17 AM
SixT personnel was good. I wuld sepcificallyt mention India in Los Angeles office and Rafia in Las Vegas (Plaza office)
264 S La Cienega Blvd
Average pickup time: 0-10 minutes.
8.5
out of 10 (8 Reviews)
Michelle
Reviewed on Mar 2, 2020, 4:26 PM
I called in advance to ensure my car had 4 wheel drive. When it didn't, Dustin helped me get a different car, without upcharging me for it! The only negative to this place was that my car wasn't ready for nearly a full hour after my reservation.
990 W 8th St
Average pickup time: >60 minutes.
6.8
out of 10 (5 Reviews)
bob
Reviewed on Jul 13, 2020, 11:12 PM
Took an hour to get me in my reserved car upon pick up, but the staff was courteous and the car was the one I had reserved.
Sandra Moreno
Reviewed on Jul 10, 2020, 5:23 AM
My experience with SIXT located in downtown LA is always amazing. Stephanie always provides exceptional customer service. She treats you like family and makes sure she sets you up with the right car.
Book a cheap Sixt car rental
Sixt Rent A Car: All you need to know
Sixt has established itself as a firm favorite in the car rental industry. Having started in Europe way back in the early 1900s, it's now got over 4,000 locations around the planet, and an uber-varied fleet of wheels to pick from. CarRentals.com can help you pinpoint the best bargains of all with this classic brand.
How can I get the best deal going with Sixt rent a car?
Aside from weighing up all the best packages online before booking, there are plenty of other ways you can cut the cost of your Sixt car rental premium. Try:
Adding just a single named driver to the policy;
Collecting the car away from the airport;
Booking your vehicle long before packing your vacation bags.
What age must I be to get a Sixt car rental?
You will need to be at least 21 years young to be able to bag yourself a Sixt rental car. It's also normal for people under 25 to pay surcharges that are calculated per driver, per day.
Can I add on an extra driver?
Looking to share the pedal pushing and steering? That shouldn't be a problem. Most Sixt cars will make it easy to add a second driver to the mix, though it might increase the cost a little.
What mileage comes with Sixt car rentals?
Unlimited mileage is the best option for travelers who don't want to keep an eye on how far they've driven. It basically means you can do whatever distances you like without incurring extra costs. Just be sure to check there aren't any extra restrictions on where you can venture to.
Can I pick certain fuel policies with Sixt?
There's sometimes a mix of different fuel policies to pick from. However, the vast majority of vehicle hires with Sixt will be full-to-full. That does exactly what the name implies – you pick up the car with 100% gas and return it with 100% gas.
What's the Sixt car rental fleet like?
With big-booted estates and oversized SUVs, look-at-me convertibles and luxury business rides, the Sixt car rental fleet has to be one of the most eclectic on the globe. That's especially true in popular destinations, where the full range of cars is usually on offer, so long as you book nice and early to secure yours.
What things do I need to sort to get my Sixt car hire?
All car renters will need to present their driver's license and a credit card when they come to pick up their wheels at the Sixt counter. On top of that, insurance is a must. You might already have it thanks to existing car or card policies. If not, it's a cinch to add to bookings over CarRentals.com.
What cars can I pick from at Sixt?
Large car, small car, or convertible, the choices are often endless when you have the Sixt fleet at hand. Some tips on picking the perfect auto are below:
A brief history of the Sixt brand
Founded in Germany way back in 1912, the Sixt name started with just a handful of cars. As the aviation industry expanded in the 60s and 70s, so too did the number of locations across the country, going from Berlin to Munich and beyond. In the 1990s, the brand hopped across borders, establishing outposts in Switzerland and then the rest of the world. That's now skyrocketed to more than 4,000 globally, all served by one of the most eclectic car fleets on the market.