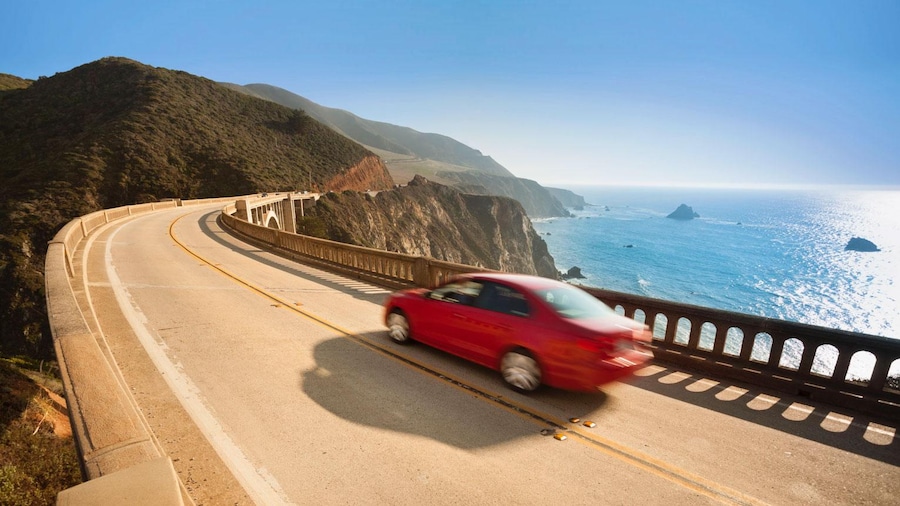 Book a car in 3 easy steps
Book a cheap Nu car rental
NU Car Rentals: All you need to know
NU is a top pick among car rental companies, both in the US and worldwide. And with more than 25,000 vehicles in the fleet, finding the perfect ride is a hassle-free experience. The best NU rental deals are available right here at CarRentals.com.
How do I save money on NU car rentals?
The best bargains come as standard at NU and are readily available to compare online. Try these handy tips to boost your savings even further:
Designate a single driver to take the wheel during your trip;
Take the time to weigh up the various vehicle prices on offer;
Book your rental car in advance of your visit.
Do I have to be a certain age to rent from NU?
You'll have to be at least 21 to drive a NU rental car, although you'll have to pay a daily surcharge if you're also lucky enough to be under 25. Younger drivers are limited to driving certain cars in the NU fleet.
Can I add an additional driver to my policy?
It's no problem to add extra drivers to your policy with NU, though they must be with you at time of collection. Drivers must satisfy the same conditions as the main driver and a daily surcharge will be applied to your policy. Spouses can be added for free.
How far can I drive in a NU hire car?
Drivers often find NU's unlimited mileage package is the most convenient option, though geographic restrictions may apply here, so check the small print of your agreement carefully.
What about the fuel policy at NU rentals?
All NU rental cars come with a full tank of fuel on collection and should be returned in the same state. Premium rates may be applied for refueling should you forget to top up the tank.
What kind of vehicles can I rent from NU?
All kinds. Whether you're looking for a cute and compact number to explore a bustling city or an SUV with space for the family, finding the ideal car in the NU fleet should prove easy.
What will I need to rent a NU car?
When you collect your car, you'll need to present your clean, valid driver's license, as well as a major credit card. Insurance is also required to be in place. If your existing car and credit card policies don't offer the appropriate cover, you can add it to your NU booking on CarRentals.com.
What type of vehicle should I rent?
That rather depends on the size of both your budget and your party, as well as where and how far you plan to drive.
A quick look at the history of NU
Since its launch, NU has built a network of convenient collection points for car rental customers across the globe. In addition to its handy locations, the company prides itself on its personalized services and up-to-date fleet of cars. Whether you're planning a trip at home or abroad, you can count on NU to get you from A to B.