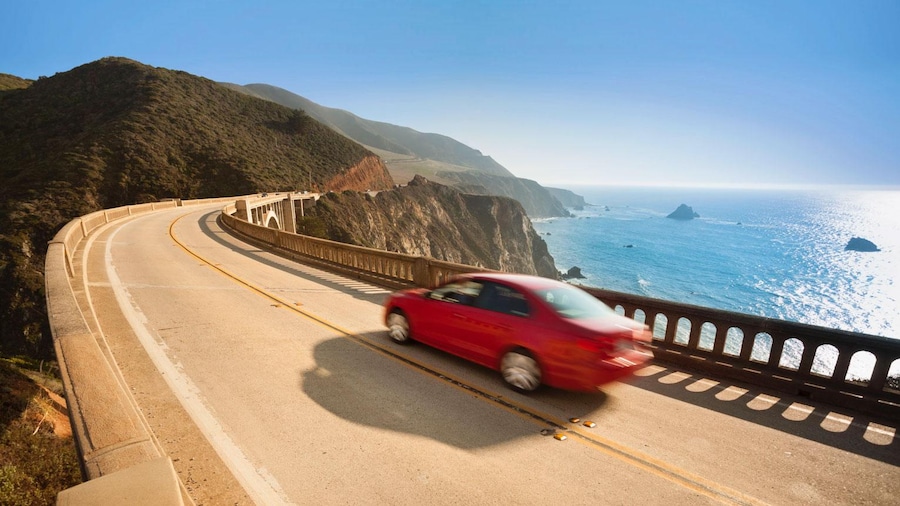 Book a car in 3 easy steps
9201 Airport Blvd
Average pickup time: 41-50 minutes.
8.1
out of 10 (252 Reviews)
Jessica
Reviewed on May 26, 2020, 4:32 PM
East pick up. Staff were so pleasant. Would highly recommend.
Sheila
Reviewed on Mar 24, 2020, 4:21 PM
Clerk was friendly enough but pushed insurance even though I told him I bought it to cover the trip
600 Terminal Dr
Average pickup time: 11-20 minutes.
8.5
out of 10 (135 Reviews)
Walter
Reviewed on Sep 8, 2020, 5:31 PM
Much better vehicle this time. Very happy with the over all experience the add on where not add with out my permission.
Ann-marie
Reviewed on Aug 26, 2020, 5:22 PM
Excellent
1805 E Sky Harbor Circle South
Average pickup time: 0-10 minutes.
8.5
out of 10 (130 Reviews)
Craig
Reviewed on Oct 22, 2020, 5:01 PM
Friendly helpful service people
Caroline
Reviewed on Oct 19, 2020, 4:26 PM
My experience went well. The concern was that upon getting to the airport, I was sent to Hertz as the Dollar Rental counter was closed. When leaving, there was an extremely long line to get to the airport. The coordinator managed to get more buses, but the rush to make the flight was stressful.
2424 East 38th Rental Car Center
Average pickup time: 21-30 minutes.
7.6
out of 10 (107 Reviews)
Donna67
Reviewed on Nov 5, 2020, 7:28 PM
My agent was wonderful Shalib idk spelling of his name so sorry. Polite, friendly, explained everything to my understanding. Extended 1 extra day he answered and that went smoothly aslo 10 staers for him
2600 Turnage Blvd
Average pickup time: 0-10 minutes.
8.5
out of 10 (100 Reviews)
Cynthia Davis
Reviewed on Apr 11, 2020, 6:52 PM
Had difficulty finding where to pick up car due to closings of certain locations due to the Corona virus shutdown. After that everything went very smoothly. Everyone I dealt with was very nice!
Book a cheap Dollar car rental
About Dollar Rent A Car
With over 570 different locations internationally, including more than 260 in Canada and in the United States, Dollar Rent A Car has grown considerably since their founding in 1965, thanks to their extremely well-maintained fleet of vehicles and stellar customer service. The company is currently headquartered in Tulsa, Oklahoma and operates rental offices in more than 61 different countries. As "value" and "convenience" are two qualities the company strives to bring to each and every customer experience, you can rest assured knowing you made the right decision in terms of transportation.
How do I get a cheap car rental with Dollar? 
When you book your Dollar rental car here on CarRentals.com, you can breathe easily knowing you received the best possible deal. To ensure you find the best rate on the most suitable vehicle, be sure to follow the below top tips:
Compare as many rates and deals as possible. This is easy on CarRentals.com, as we'll show you all the options that are available to you;
Run your search with your fuel and mileage requirements included, so you don't discover hidden costs later;
Choose the vehicle that matches your requirements, and don't get any extras that you don't really need. 
How old do I have to be to rent from Dollar?
The minimum age to rent a vehicle at most locations in the United States and Canada is 20 years of age. There may also be applicable charges for renters between the age of 20 and 24. Check the local policies for specifics when making your reservation.
Can I add an additional driver?
Additional drivers are always permitted, provided they are qualified to drive the vehicle. They must therefore hold a valid driver's license, meet the age requirements, and pay an additional driver's fee.
What mileage policies does Dollar offer?
Mileage charges are based on the number of miles clocked up on your odometer at the end of your rental period. If you plan on doing a lot of driving, and the policy permits, you could opt for unlimited mileage, which means that you pay one flat rate and can drive as much as you like without having to calculate the costs.
What fuel policy should I get? 
You can either prepay for your fuel, so you don't need to refill the tank when you return the vehicle, or you can refuel before dropping the car back off, in line with the full-to-full fuel policy. In the latter case, you will need to present a receipt from a gas station that is within 10 miles of the return location.
What cars does Dollar rent out?
In addition to tailoring to the customer's specific needs and providing exemplary service, Dollar offers a huge stock of vehicles to choose from. Select the car that matches your budget and style and get ready to feel at home on the open road.
What do I need to rent a car from Dollar?
All drivers must hold a valid driver's license, meet our age requirements, provide a physical street resident address, and have a major credit card in their own name. Depending on the rental location, there may be other requirements to fulfil. A driver record check may also be carried out on authorized renters.
What kind of car should I rent from Dollar? 
If you're traveling for business or with a loved one, consider booking a luxury Buick or sporty Ford Mustang convertible. Need to accommodate the entire family? Dollar boasts full-size SUVs from Chevrolet and Dodge as well as compact Kias and Nissans. There are plenty more options besides these, too. Here are a few ideas:
Dollar is a brand known for going above and beyond the customer's call of duty. With pick-up areas in designated airports and in convenient suburban locations, your travels are sure to be stress-free when you book your Dollar rental cars. Peruse through the selection of vehicles provided by Dollar today on CarRentals.com and secure the deal that best suits your needs.