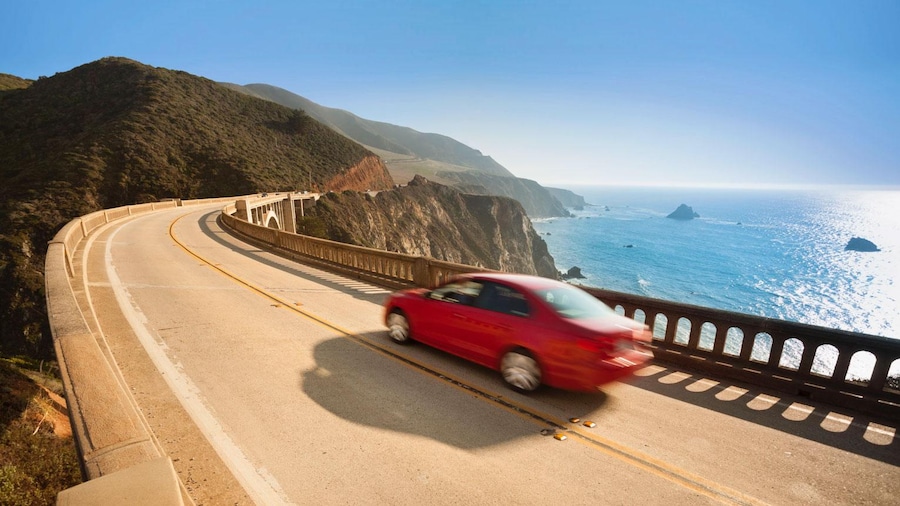 Book a car in 3 easy steps
Book a cheap Full Size car rental
33910 Plymouth Rd
Average pickup time: 21-30 minutes.
5.6
out of 10 (5 Reviews)
Angie
Reviewed on Nov 1, 2020, 5:05 PM
I got a great deal on my rental through this site. There was limited staff and no one at the front desk when I arrived. I waited a few minutes before someone came back to the front, apologized for the wait and assisted me with my rental. The staff was very friendly and the car was clean upon pickup. I utilized the after hours drop off box with no issues. Overall good experience. I would rent through this location again.
Steve
Reviewed on Sep 10, 2019, 7:27 PM
I told them the car pulled badly to the left.... Was charged about $6 more per day than I was quoted by CarRental.com
4295 E Jurupa St #103b
Average pickup time: 51-60 minutes.
6
out of 10 (2 Reviews)
Scott
Reviewed on Mar 19, 2019, 4:52 AM
When i to pick up my car they did not have it or any economy or compact car in stock. They offered my a Ram pickup truck instead. I declined as so big, tougher to park, and worse gas mileage. I asked for the car i reserved. It took an hour but they got me a car. On the upside it was a mid range car so little bigger and nicer.
100 Tomahawk Drive
Average pickup time: 11-20 minutes.
6.6
out of 10 (68 Reviews)
Ganesh
Reviewed on Mar 2, 2020, 4:22 PM
Car trunk wasn't working properly. The extra charge for 3 hrs delay was $30. That's just too expensive. I ended up paying lot more than what I expected for.
Haddock
Reviewed on Feb 24, 2020, 6:30 PM
Good signage from airport to pickup. Janet, agent, very helpful.
Ali
Reviewed on Jan 21, 2020, 11:33 PM
Painless interactions with everyone involved.
Full-size rental cars: all you need to know
Are you planning a big trip with a large group of friends or family members and wondering what type of vehicle you should rent? Browse through a variety of full-size rental car listings on CarRentals.com to find the best rates available for your vacation!
Whether you need a full-size SUV or are looking for great deals on a full-size van rental , CarRentals.com partners with rental agencies around the world to provide you with hundreds of choices, every day.
How much does it cost to rent a full-size rental car?
Don't break the bank for a rental vehicle. Visit CarRentals.com and take the below steps, and you'll find what you're looking for in a few clicks:
Browse and compare different rates and vehicles;

Book as far in advance of your vacation as you can;

Plan your driving, so that you're familiar with your mileage and fuel requirements.
What kind of car is a full-size rental?
If an SUV rental is what you seek, look no further than CarRentals.com. SUVs are perfect for friends and family who love to go camping, or for long road trips that require a more comfortable ride. Even if gas prices are not at an all-time low, CarRentals.com features a number of late model SUVs that are fuel-efficient, allowing you to enjoy your vacation without worrying about paying too much at the pump.
What SUVs are available for rent?
There are many SUVs available for rent. Some of those that could be yours are: Kia Optima, Toyota Camry, Nissan Altima or similar vehicles. Just bear in mind, that you can only book categories, not car models, when renting a car.
How old do I have to be to rent a full-size car rental?
Usually, you must be 25 or over to rent a car, and this could differ depending on the type and size of the car you're looking to rent. There could also be an applicable young-driver surcharge for drivers under the age restriction.
Do I need insurance for renting a full-size car?
Yes, you must be insured to rent a car. In the U.S., your current car or credit card insurance provider may cover rentals, so check with them first. Furthermore, as a U.S. Citizen, you can always simply purchase insurance at the checkout when you reserve your rental here on CarRentals.com.
What if I am renting a car outside of the U.S.?
Outside the U.S., you'll be asked by the rental car company to show your proof of coverage. In certain countries, like Mexico and Cuba for example, you will also need to buy a local insurance before heading off in your rental vehicle.
What do I need to bring when picking up my full-size car?
When you arrive in your vacation destination and make for the rental counter to pick up your car, make sure you have your driver's license, proof of insurance, and credit card ready to hand over at the desk. Bring another form of ID, such as your passport, just in case they'd like to see additional documentation.
Is it possible to rent a full-size car one-way?
Generally, one-way rentals can be arranged quite easily, though sometimes this may incur an additional fee. That said, cross-border one-way rentals may not be permitted in some destinations, so bear this in mind and do your research beforehand.
What fuel policy is available for a full-size rental car?
With a full-to-full fuel policy, you'll be ready to head out onto the open road as soon as you turn on the engine. Just remember to refill the gas tank when returning the vehicle, to avoid facing a penalty fee at the end of your rental period.
Should I get unlimited miles with a full-size car?
With unlimited mileage, you can relax in the knowledge that you'll never clock up too many miles when driving around your vacation destination. Some local rental companies have mileage restrictions, though, so check your provider's T&Cs when making your booking.
When I rent a full-size car can I use a debit card?
No, debit cards are not widely accepted for rental car reservations, so have your credit card at the ready. Note also that cash, pre-paid cards, and gift cards are not acceptable forms of payment.
Comfort is of the utmost importance when traveling long distances, and if you have a big group of people coming with you, renting the right size vehicle matters. Save yourself the unnecessary headache of calling various locations and browsing dozens of websites for discounts, and use CarRentals.com instead. If you want to read more about car rentals, visit our general car rental FAQ page .