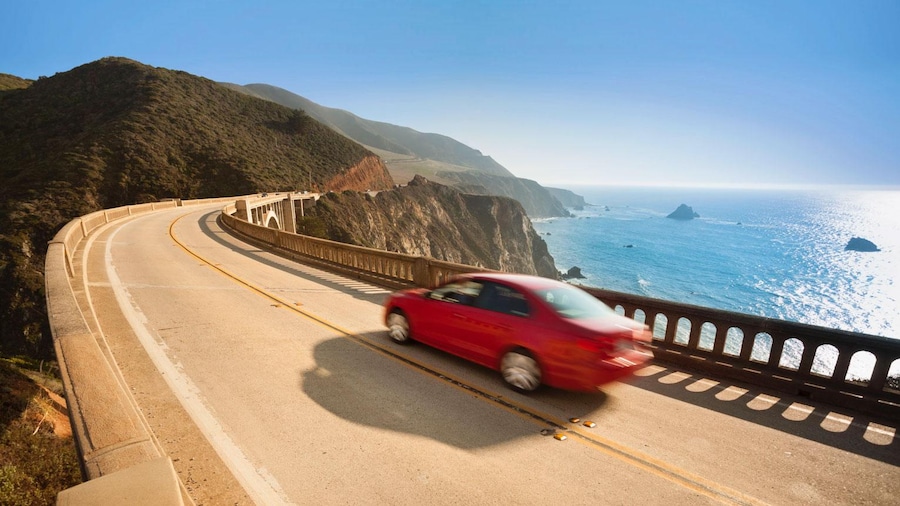 Book a car in 3 easy steps
Choose 15-Passenger Vans for Comfort and Peace of Mind
Do you need to rent a spacious van to get your family from the airport to your vacation accommodation? Perhaps you and a large group of friends are planning a road trip getaway? With plenty of room for luggage and enough legroom for even those longer trips on the road, our convenient 15-passenger van has you covered, whatever your travel needs. Take a look at our rental van FAQs and reserve yours today.
Why rent a 15-passenger van?
Let us help you find a large vehicle that can carry you and your travel party to your next event in comfort and style. One of these vans will provide plenty of luggage and leg room and with a rental car of this size, you can all travel together – after all, that's part of the fun!
The 15-passenger vehicles you could rent today might include:
Ford E350 Club Wagon

Ford Transit

Chevrolet Express and others similar.
How can I get a cheap van rental?
You can get a low price on a rental vehicle if you just:
Compare lots of rates to find the best deal

Don't choose airport pick-up locations, as this will make your rental pricier!

Know what you need from a rental (such as mileage and fuel requirements)

Book early to get the cheapest rates.
How old do I have to be to rent a van?
A lot of companies require the driver of rental vehicles to be between 25 and 65 years. That said, age restrictions do tend to differ by company and car type or size. Drivers under or over this age restriction may be able to rent a vehicle but there may be an additional fee or additional insurance may be necessary.
Do I need insurance for renting passenger vans?
Yes. Drivers must either use their own insurance or purchase insurance from the company. If you're renting outside of the U.S., you will need to show proof of coverage so don't forget those documents! Alternatively, you can purchase insurance from the company. If you're renting in some countries, like Mexico or Cuba, you may need to purchase additional insurance.
Within the U.S., however, your own insurance may suffice, though you can always buy it at the checkout, too.
Be sure to check the car rental company's terms and conditions and talk to your insurance first!
What do I need to bring when picking up a rented van?
To make sure the rental process goes smoothly, bring your driver's license, insurance, and the form of payment accepted by the company in the name of the primary driver. Additional proof of identification may be required by the car rental company, so stay informed first by checking the terms and conditions.
Is it possible to rent a 15-passenger van one-way?
Yes, you can purchase a one-way van rental. Choose from the available rental locations and the pick-up and drop-off points when making your rental booking. Remember that restrictions and additional fees may apply and cross-border one-way rentals may not be allowed, so be sure to check beforehand.
What fuel policy is available for a van rental?
Normally, the rental will include a full-to-full policy, so remember to fill the vehicle up before returning it, in order to avoid an additional cost.
Should I get unlimited miles in a van rental?
Unlimited mileage is usually included in the cost, but local renters may have mileage restrictions.
When I rent a 15-passenger van can I use a debit card?
Debit cards are not widely accepted, so we advise you to have a credit card with you to pay for your rental. Cash, pre-paid cards, and gift cards are not accepted for any reservation type.
What other vans can I rent?
Want to know more? Go to oour general car rentals FAQ page.
We hope we've answered all of your questions and that you're ready to search and find your cheap van rental today!