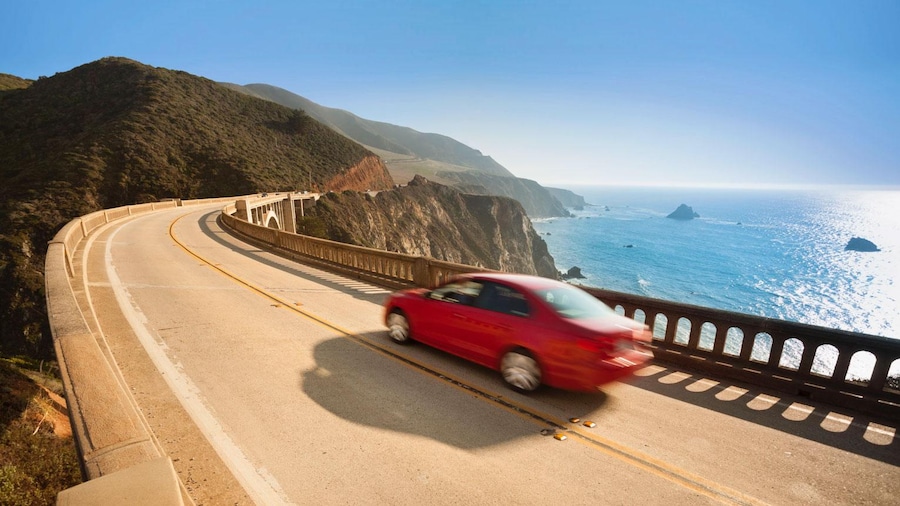 Book a car in 3 easy steps
Book a cheap Pickup Truck rental
How to rent a Pickup Truck
Tired of making multiple car journeys when moving everything you need from one place to another? A pickup truck rental from one of our big supplier names, such as SIXT, AVIS, or Hertz, can save you heaps of time and money! Collect a Nissan Frontier, a Dodge Ram or equivalent vehicle from one of several rental locations and get yourself, your passengers and all your gear to your destination, safely and stress-free. Need more info? We have the answers to your frequently asked questions here:
Why rent a pickup?
Anyone looking for a multipurpose vehicle to transport passengers or larger items need look no further than a pick-up truck from CarRentals.com. These vehicles are spacious, durable, and powerful – perfect for your every haulage need. Our range available could include:
Nissan Frontier

Dodge Ram

Ford Ranger

Chevrolet Silverado or other similar models.
How can I get a cheap pickup rental?
The best way to get a great price on a rental vehicle is to:
Look at all available rates and run a comparison;

Don't collect the rental from the airport, in order to get a cheaper rate;

Know in advance how much fuel and mileage you think you'll use;

Book well in advance, or as early as you can, in order to get the cheapest rates.
How old do I have to be to rent a truck?
You'll need to be between 25 and 65 years of age to rent a pickup truck. This can vary with different companies; if you are under or over this age bracket, you might be able to rent a vehicle but could be required to pay an additional fee or purchase additional insurance.
Do I need insurance for renting a vehicle?
Yes. The truck must be insured before you take it out on the road. Outside of the U.S., if insurance is not included with your rental, you must show your own proof of coverage or buy insurance from the company. Note that you will have to buy additional local insurance if you're renting in certain countries, such as Mexico and Cuba. In the U.S., your own car insurance or credit card insurance may be sufficient so please check before you book. The rates displayed on the U.S. website do not include insurance, but as a U.S. Citizen, you can buy insurance at the checkout if you need it.
What do I need to bring when picking up my truck rental?
As a bare minimum, please bring your driver's license and proof of insurance coverage, along with the form of payment accepted by the car rental company. Additional ID documents may also be required by the company, so check their terms and conditions before you get there.
Can I get a one-way rental?
Yes, you can pick up and drop off your vehicle at different rental locations. Please note, however, that restrictions and additional fees may apply. It's worth noting that cross-border one-way rentals may not be allowed, so contact the company first to check their one-way rental policy.
What fuel policy is available for a truck rental?
With our full-to-full policy, you'll collect your vehicle with a full tank of fuel, so please fill it up before returning it to avoid any additional costs.
Should I get unlimited miles in a pickup truck rental?
A lot of the prices quoted on our website include unlimited mileage, but local renters may have restrictions, so contact them directly to find out more.
Can I use a debit card to rent a pickup truck?
Credit cards are preferred over debit cards, which are not widely accepted outside of the U.S. The rental companies that do accept debit cards will usually require additional proof of ID. Cash, pre-paid cards, and gift cards are not accepted for any reservation type.
Do rental pickup trucks have hitches?
Usually, pickup truck rentals do not have hitches and restrictions apply, but it's advisable to check directly with the rental company when you make your booking.
We hope we managed to answer all of questions and that you're ready to browse the range and reserve your pickup today! If you need to know more, visit our general car rentals FAQ page .