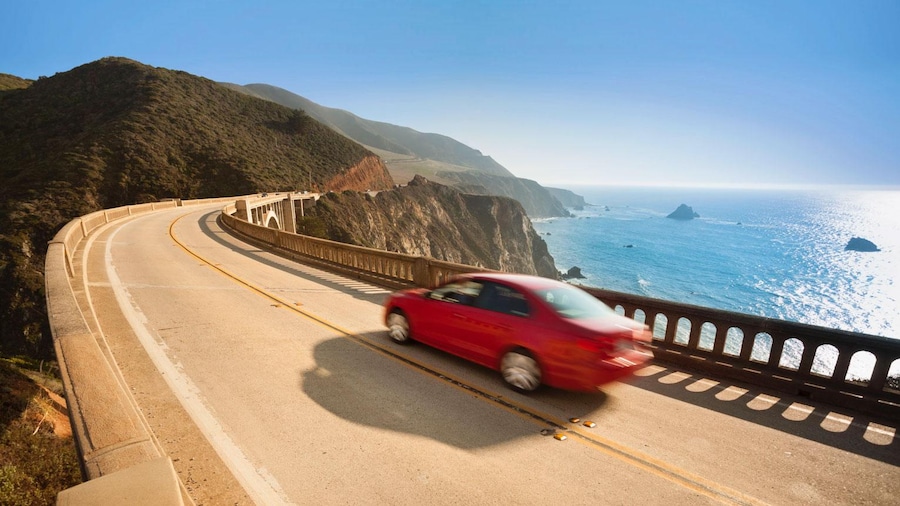 Book a car in 3 easy steps
Book a cheap Pickup Truck rental
10625 Sw Canyon Rd
Average pickup time: 0-10 minutes.
9.3
out of 10 (3 Reviews)
JayBee
Reviewed on Jan 4, 2019, 2:30 PM
About thirty minutes out of town, we figured out that the seal around the driver door had a big gap and was why the road sound was so loud in the vehicle. The ride was noisy but we we were under time constraints to get to our destination. We headed to the closest Enterprise office the next day at our destination city. It being the holidays the only options available were a Chevy Colorado truck in blue or gray. It would cost more on gas for the next few days but was informed I could swap out before making the long drive home. I returned a few days later and was informed i would have a choice between another truck or a two axle car. Neither option was suitable with no room for luggage in the cabin or not having the four wheel drive option driving over the mountains in winter. I persisted and finally the agent found an all wheel drive vehicle though it was a step lower than our initial rental agreement. The car had high miles and was dirty. We got home and explained the shared my experience with the same agent that check us out. He apologized for providing what turned out to be a defective vehicle and the experience it caused. He then extended a discount and provided his business card so that he would be able to assist and ensure a better rental experience the next time we need a rental car.
659 Peachtree Street Ne
Average pickup time: 51-60 minutes.
7.3
out of 10 (19 Reviews)
Bart
Reviewed on Sep 9, 2020, 6:47 PM
our vehicle wasn't clean for our scheduled pick up time, so we received a free upgrade and then a free day of rental. apart from dirty vehicle and an hour wait to get vehicle, it was a great rental experience
5186 Northwest Hwy
Average pickup time: 0-10 minutes.
10
out of 10 (3 Reviews)
Lakhbir
Reviewed on Aug 11, 2018, 4:09 AM
My experience very good when I pick upcar, but when I dropped my car very poor customer service. Because I don't know the guy very bad behavior.
Mrs. Reid
Reviewed on Aug 8, 2018, 8:43 PM
My experience wasted nice and easy with no hassles.
245 E Bell Rd
Average pickup time: 0-10 minutes.
8.8
out of 10 (8 Reviews)
Lea
Reviewed on Mar 16, 2020, 6:09 PM
My experience with James was top notch. Car was ready, clean and very nice.
Michael LB
Reviewed on Jan 27, 2020, 6:16 PM
This was a great experience. The price was very good and competitive. The gentleman behind the counter was friendly and not pushy. I hate it when they try to sell you the extra services and insurance. He asked if we wanted anything but didn't try to persuade us otherwise. The car was clean, and nice, and drop off was just as easy and pleasant.
Gixxer13
Reviewed on Dec 16, 2019, 10:24 PM
Nice. Set up a rental about 9 months ago, and everything was ready to go when I needed it.
Gary
Reviewed on Dec 29, 2018, 2:30 PM
Great service- free upgrade to a bigger car and the service man was very friendly and helpful. I would return again if needed. Thank you.
300 Rodgers Blvd
Average pickup time: 11-20 minutes.
8.6
out of 10 (19 Reviews)
Chris
Reviewed on Jan 14, 2020, 8:32 PM
Easy pickup and drop off! And the car was perfect size.
Haley
Reviewed on Dec 28, 2019, 5:23 AM
Such friendly staff! Car picked up took under 30 min which was great considering it's the busiest time of year in a vacation destination.
Franz
Reviewed on Oct 2, 2019, 10:51 PM
Easy and fast support Very good vehicle and in very good condition Easy and quick restitution also
How to rent a Pickup Truck
Tired of making multiple car journeys when moving everything you need from one place to another? A pickup truck rental from one of our big supplier names, such as SIXT, AVIS, or Hertz, can save you heaps of time and money! Collect a Nissan Frontier, a Dodge Ram or equivalent vehicle from one of several rental locations and get yourself, your passengers and all your gear to your destination, safely and stress-free. Need more info? We have the answers to your frequently asked questions here:
Why rent a pickup?
Anyone looking for a multipurpose vehicle to transport passengers or larger items need look no further than a pick-up truck from CarRentals.com. These vehicles are spacious, durable, and powerful – perfect for your every haulage need. Our range available could include:
Nissan Frontier

Dodge Ram

Ford Ranger

Chevrolet Silverado or other similar models.
How can I get a cheap pickup rental?
The best way to get a great price on a rental vehicle is to:
Look at all available rates and run a comparison;

Don't collect the rental from the airport, in order to get a cheaper rate;

Know in advance how much fuel and mileage you think you'll use;

Book well in advance, or as early as you can, in order to get the cheapest rates.
How old do I have to be to rent a truck?
You'll need to be between 25 and 65 years of age to rent a pickup truck. This can vary with different companies; if you are under or over this age bracket, you might be able to rent a vehicle but could be required to pay an additional fee or purchase additional insurance.
Do I need insurance for renting a vehicle?
Yes. The truck must be insured before you take it out on the road. Outside of the U.S., if insurance is not included with your rental, you must show your own proof of coverage or buy insurance from the company. Note that you will have to buy additional local insurance if you're renting in certain countries, such as Mexico and Cuba. In the U.S., your own car insurance or credit card insurance may be sufficient so please check before you book. The rates displayed on the U.S. website do not include insurance, but as a U.S. Citizen, you can buy insurance at the checkout if you need it.
What do I need to bring when picking up my truck rental?
As a bare minimum, please bring your driver's license and proof of insurance coverage, along with the form of payment accepted by the car rental company. Additional ID documents may also be required by the company, so check their terms and conditions before you get there.
Can I get a one-way rental?
Yes, you can pick up and drop off your vehicle at different rental locations. Please note, however, that restrictions and additional fees may apply. It's worth noting that cross-border one-way rentals may not be allowed, so contact the company first to check their one-way rental policy.
What fuel policy is available for a truck rental?
With our full-to-full policy, you'll collect your vehicle with a full tank of fuel, so please fill it up before returning it to avoid any additional costs.
Should I get unlimited miles in a pickup truck rental?
A lot of the prices quoted on our website include unlimited mileage, but local renters may have restrictions, so contact them directly to find out more.
Can I use a debit card to rent a pickup truck?
Credit cards are preferred over debit cards, which are not widely accepted outside of the U.S. The rental companies that do accept debit cards will usually require additional proof of ID. Cash, pre-paid cards, and gift cards are not accepted for any reservation type.
Do rental pickup trucks have hitches?
Usually, pickup truck rentals do not have hitches and restrictions apply, but it's advisable to check directly with the rental company when you make your booking.
We hope we managed to answer all of questions and that you're ready to browse the range and reserve your pickup today! If you need to know more, visit our general car rentals FAQ page .