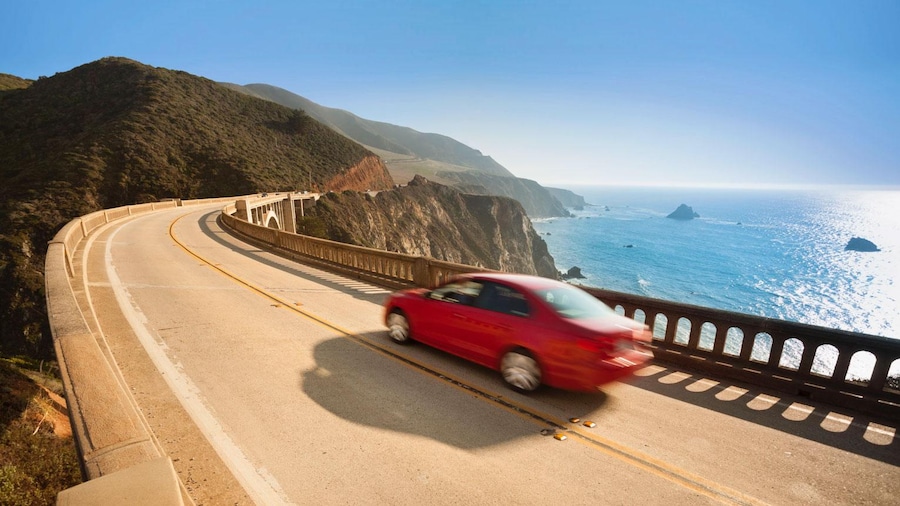 Book a car in 3 easy steps
12510 Telegraph Road
Average pickup time: 11-20 minutes.
10
out of 10 (1 Reviews)
Michelle
Reviewed on Aug 21, 2020, 4:56 PM
I wish they would have told me I had an Additional $200 deposit which I did not see anywhere on any site
3900 Nw 25th Street 414
Average pickup time: 11-20 minutes.
7.9
out of 10 (84 Reviews)
Trameka
Reviewed on Aug 11, 2020, 7:37 PM
Great experience with the customer service agent who assisted me when the car was rented.
Lubin
Reviewed on Jun 2, 2020, 6:45 PM
My experience was great I enjoyed every moment of it
8555 Knight Road
Average pickup time: 0-10 minutes.
9.3
out of 10 (3 Reviews)
Wendyam
Reviewed on Oct 6, 2020, 6:50 PM
Super quick pick up but tank wasn't full and they charged me a fee because I was a minute late. Literally
Jessica
Reviewed on Nov 12, 2019, 4:42 PM
My experience with the pickup and returning process was a breeze. Customer service was awesome, I will book again with Budget.
67-777 East Palm Canyon #6
Average pickup time: 0-10 minutes.
7.1
out of 10 (7 Reviews)
Linda
Reviewed on Apr 24, 2020, 6:50 PM
My car was fine , the location however was very difficult to find and the customer experience not up to par. The car was not the cleanest I have ever rented, but not dirty. I asked if it was a Hybrid and she said yes, but it was not. I asked if it had been sanitized and she said 'no. When I proceeded to ask why and it should be mandatory she said, have a good one' and walked away into the Hertz building. So I had to go all the way home to get my sanitizer and wipe down the entire car! All that took an extra 45 minutes out of my day.Shame on Hertz for not taking health care concerns more seriously!
Bonnie
Reviewed on Dec 11, 2019, 5:09 PM
The clerk was good but I would have appreciated a better and more consumer-service oriented response when I arrived late to pick up the vehicle. Yes, I was in the wrong but chastising me was not the correct way to manage the situation. A bit of professional kindness would have been appreciated. Based on how the person interacted with both me and the other customer that was there, I felt that the company attitude was that it was doing me a favour by renting the vehicle - not providing a customer service that I paid for. Neither of us were out to take advantage of the company but we were treated as if we were. In short, staff could use more education in customer service. The car was great - clean and in good running order.
What you need to know before renting a Van
Taking your team out for the day? Need a vehicle that fits the entire family as well as all of your luggage or kit? The most convenient way to get your large groups around is to rent a van from one of our big supplier names, available for pick-up at several rental locations! Take a look at our rental van questions and answers below and reserve yours today.
Why rent a van?
Whether you're moving to a new house or just need to pick up your new sofa, a van rental will have you covered. We offer a range of vans in various sizes and specifications, so you're guaranteed to get exactly what you need for a great price with CarRentals.com. You could be moving your oversized items in comfort and style in one of the below vehicles or similar:
Mercedes Sprinter

Ford E350

Ford Transit

Mercedes Citan LWB

Fiat Ducato 35
How can I get a cheap van rental?
Here are some Dos and Don'ts for getting the best price on a rental vehicle:
Don't opt for the first thing you see – shop around for the best deal.

Do choose a rental location other than the airport, as those pick-up points tend to be more expensive.

Do provide as much information as you can about mileage and fuel requirements.

Don't leave it until the last minute – the earlier you book, the more you'll save!
How old do I have to be to rent a van?
Most companies require that the driver of a rental be between the age of 25 and 65. This can differ by company, though, and you may still be able to rent a vehicle if you are outside this age bracket, if you're willing to opt for a smaller vehicle or pay an additional fee.
Do I need insurance for renting a van?
Yes. If you're outside of the U.S., and the rental does not include insurance, the company will request proof of coverage or request that you buy insurance through them. When renting in some countries (like Mexico) you will need to buy additional local insurance, too.
What if I'm within the U.S.?
If you're within the U.S., your own car or credit card insurance may be sufficient, though you should check with your insurance or credit card company to make sure you're covered. The rates we show on the U.S. website do not include insurance, but if you're an American citizen, you may buy insurance when purchasing the rental.
What should I do before renting a van?
Take a look at the terms and conditions when you make your booking, so you know what you need in advance!
What do I need to bring when picking up a rented van?
Remember to bring your driver's license, proof of insurance, and an accepted form of payment. We also advise you to check the terms and conditions, in case any other proof of identification is required.
Is it possible to rent a van one-way?
Yes, we offer one-way van rentals, too, if you need to pick up and drop off your rental at different locations. Please note, though, that restrictions (or additional fees) may apply and cross-border one-way rentals are sometimes not permitted, so be sure to check with the company when making your booking.
What fuel policy is available for rental vans?
We will provide a full tank of fuel with your rental, so please ensure you fill up before returning the vehicle, in line with our full-to-full fuel policy.
Should I get unlimited miles in a passenger van rental?
Since some local renters have mileage restrictions, it's worth checking in advance, but most of the prices quoted include unlimited mileage.
When I rent a van can I use a debit card?
Please use a credit card when reserving your rental, since debit cards are not widely accepted. Some U.S. companies will accept a debit card, but they may require further forms of identification.
What types of payment do you accept?
We do not accept cash, pre-paid cards, or gift cards for any reservation types.
What kind of vans can I get?
Minivan rentals

12-passenger van rentals

15-passenger van rentals
If we've answered all your questions, browse our range of vans and reserve yours today! If you still have more you want to learn first, take a look at our general car rentals FAQ page .