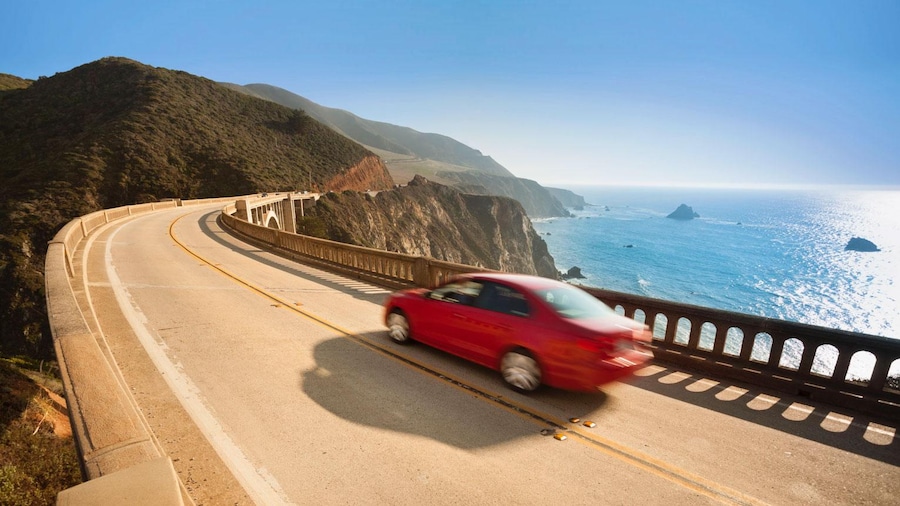 Book a car in 3 easy steps
Book a cheap Standard car rental
Standard car rental: All you need to know
How could I land a bargain rate for standard car rentals?
By using CarRentals.com, you can get the latest, cheapest deals from rental companies for standard cars. Want to keep those costs low? Try to:
Browse and book as early as possible;

Make time to shop around online;

Avoid airport car rental branches;

Register only one driver per vehicle.
What are standard cars like?
Standard car rentals, which can include the likes of the Hyundai Elantra or Volkswagen Jetta, are great all-rounders. They offer good amounts of legroom and space for luggage, and also come with the benefit of fuel efficient engines.
Who would standard cars work well for?
Families embarking on road trips, groups of friends going around on urban jaunts, business travelers seeking comfort and cost-effective performance – all will be very happy with a standard rental car.
Do I have to be over a certain age to rent a standard car?
Age restrictions may vary from rental company to rental company. But, as a rule, drivers have to be at least 21 to get behind the wheel. You may also have to pay a surcharge if you happen to be under 25.
Will I require insurance for driving standard car rentals?
You'll certainly need to have adequate car insurance for standard vehicles. You may already be protected by your credit card, or your current car insurance policy. But if rentals aren't covered, you can purchase the right policy, either through CarRentals.com or the rental company itself.
What documents will I need when arriving at the rental car company desk?
Your driver's license is a must. You should also bring along the credit card you used to book the rental car online.
Can I book a standard car rental one-way?
If your travel schedule means it'll suit you to drop your rental car off at a different branch, that shouldn't be an issue. Major names like Alamo, Avis, and Dollar allow for one-way rentals, but it's important to check about added costs attached to this sort of arrangement.
What kind of fuel policy would suit me best?
Fuel policies can come in different forms, but most drivers will find full-to-full policies most cost-effective. As long as you remember to take the time to fill the tank back up before dropping the car off, you won't be hit with added costs.
Can I get unlimited mileage with my standard car rental?
Yes, unlimited mileage is widely available from the whole spectrum of car rental companies. But don't get caught out – if you're planning on going for longer drives, be sure to check if your deal does indeed come with unlimited mileage.
Can specialty cars be booked with a debit card?
It's true to say credit cards will always be preferred by rental car companies. However, that doesn't mean debit cards aren't an option. Many car rental companies will let you book using your debit card, as long as they can run a credit check. They may also ask for extra ID and other documentation, so check before booking.