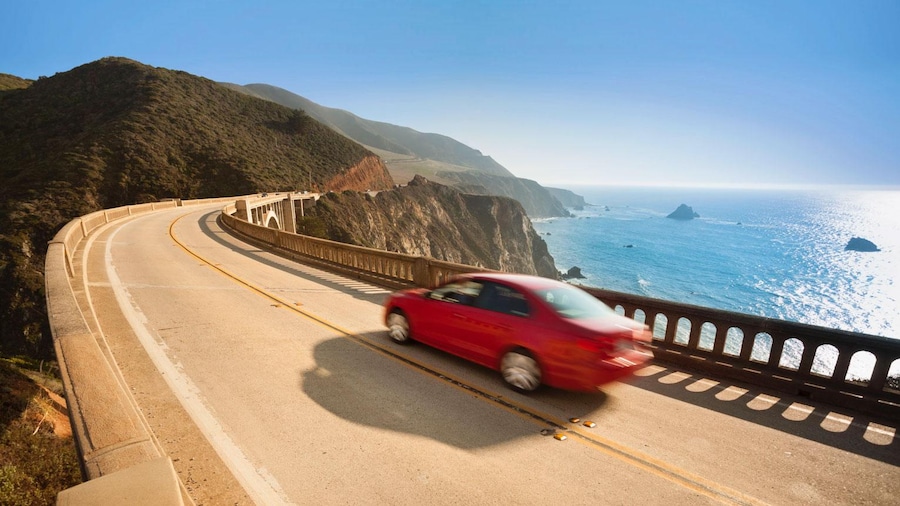 Book a car in 3 easy steps
Recent car searches in Keflavik Intl., Southern Peninsula, Iceland from $110 per day
Don't see what you're looking for?
See all car rentals in Keflavik Intl.
View all cars
Best rated stations in Reykjavik, Iceland (KEF-Keflavik Intl.)
Keflavik International Airport
Average pickup time: 0-10 minutes.
9.4
out of 10 (7 Reviews)
Kathrine
Reviewed on Sep 2, 2019, 5:51 PM
Had a good experience renting with Europcar-pick up took a short amount of time. No issues with the car. drop off also took very little time
Savy
Reviewed on Aug 30, 2019, 2:26 AM
Good service but we paid to upgrade to get cruise control (which we did not know we would not have standard in Iceland). They stated it's mot standard to have cruise control in the economy or lower standard of car. Quite unusual as I have never driven a car without cruise control. We had reserved a car with automatic transmission so did not feel that it was the lowest price to start.
Marc
Reviewed on Jun 9, 2019, 6:37 AM
Great experience. However, upon returning the car, the EuropeCar staff noticed a tiny mark on the front bumper where a previous driver must have brushed a curb or something. Fortunately, when I picked up the car, the counter staff recommended I take pictures of the car. I took this advice, and it saved me from being blamed for the damage of the tiny mark. Even though I had never noticed it, when I zoomed in on the photo of the front of the car, sure enough, you could see it was there when we had picked it up. Whew!
Arnarvollur
Average pickup time: 31-40 minutes.
9
out of 10 (2 Reviews)
Tim
Reviewed on Feb 17, 2019, 6:21 PM
Wonderful experience while renting a car in Iceland via car rentals.com and Enterprise. Iceland roads have small ground lava sprinkled in the winter to add traction. Therefore, front windshields get chipped very easily. I was lucky and none pitted my window (as I would have heard it). However, when returning, the agent was getting ready to charge me. Lucky for me, the window condition wasn't included in the check out video, and wasn't charged. Bottom line: no matter how bad the weather is when you pick up the car, do a thorough check for damage, especially the windshield. For me, it was icy that day when picking it up - so I failed to perform a good inspection.
Lydia
Reviewed on Nov 19, 2018, 11:05 PM
The staff seemed a little overwhelmed and had to go out to a further lot to retrieve cars multiple times when I was waiting in line due to someone not having returned a car yet. Since we picked up our car around 8 am, this seemed a little odd - I would expect some amount of preparation for expected orders at least for the morning or during quiet periods. The staff was friendly and helpful, and quite professional.
Keflavik Airport
Average pickup time: 21-30 minutes.
8.8
out of 10 (5 Reviews)
Ralae
Reviewed on Aug 3, 2019, 9:51 AM
We had to draw a number and so there was no jostling when queuing up. Next door to the "competition" was a squeezing. With us, thanks to the number drawn, it was much more relaxed
Matthias_Ski
Reviewed on Apr 24, 2019, 12:18 PM
Unfortunately, the car was smaller than expected. Booked a Golf, I got a Toyota Auris. There were also no alternatives in a higher vehicle class. The equipment of the vehicle was below average, as well as the engine.
JulieCM
Reviewed on Mar 10, 2019, 12:27 PM
Ease of both check in and check out We were upgraded, good surprise Nothing to say
Arnarvollur
Average pickup time: 41-50 minutes.
6.9
out of 10 (13 Reviews)
Fafou
Reviewed on Sep 10, 2020, 11:38 AM
After a short trip by shuttle (free) which dropped us off in front of the rental company and a good 40 minutes in line, we were able to easily take the vehicle. Check the good, I indicated on the report before rental damage which was not mentioned there. The flights from Reykjavik being very early in the morning, the return is very easy because you just have to park the vehicle in front of the agency and return the keys in a box provided for this purpose (then a short walk of 10 minutes to airport terminal). No news of the rental since (I would have appreciated a little message telling me that everything was in order). But no problem either. Note: the rented vehicles do not have the rear shelf cover for the boot. You just have to ask them before the rental that they plan it for you if you wish to have it. Also check the condition of the windshield wipers: ours should have been changed before our rental and this can be dangerous in the event of heavy rains (which often happens in Iceland ...).
John
Reviewed on Feb 23, 2020, 1:38 AM
Shuttle to offsite. Hard sell on upgrades and extras like insurance, 4WD, SUV, etc. Vehicle had over 100k km. on it. Not that clean and tank wasn't full, by 1/8 of a tank at pick up.
Brandy
Reviewed on Nov 12, 2019, 4:52 PM
the service was fast and the car was in good shape and ready for us
Keflavik International Airport
Average pickup time: 51-60 minutes.
6.7
out of 10 (33 Reviews)
Andrew
Reviewed on Feb 18, 2020, 7:18 PM
It took 45minutes to an hour to pickup my car, the information provided was confusing and I felt like I was just trying to be up-charged the whole time. Drop off was equally as frustrating.
Martijn83
Reviewed on Dec 22, 2019, 4:08 PM
everything went well. Only when checking the car appeared to be much more scratches than indicated. We were able to send this neatly and this was picked up immediately. Furthermore, everything went super fast and professional. So completely satisfied.
Barb
Reviewed on Nov 23, 2019, 9:55 PM
My car was not the same that I booked - it was better ! Easy to find in airport. Simple to drop off.