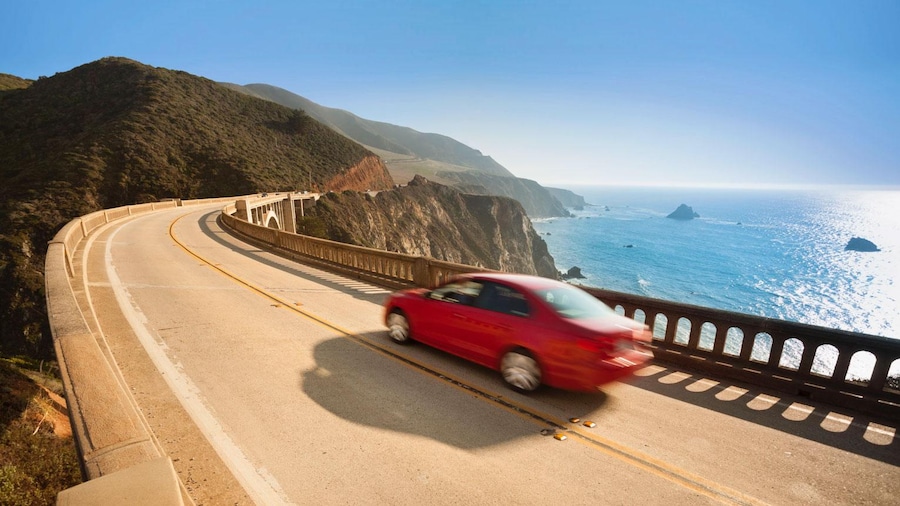 Book a car in 3 easy steps
Best rated stations in United States of America
6356 S Pecos Rd
Average pickup time: 11-20 minutes.
6.8
out of 10 (10 Reviews)
Tamika
Reviewed on Jul 13, 2019, 9:05 PM
The front desk lady was nice upgraded my car My issue is that the confirmation said that the car rental place was at the airport and then I found out at the airport that I needed to take a Uber or Lyft to the car rental place. When I got to the car rental place they said I should have called but it didn't say for me to call on the confirmation for them to pick me up. They're for the confirmation saying that the car was that the airport was incorrect because I would have considered renting at the airport nor did he say to call the car rental place for them to pick me up
James
Reviewed on Jun 24, 2019, 9:19 PM
free shuttle from/to airport was not exactly the case: arrival airport shuttle instructions was not clear...had to call USAVE to straighten out which caused rental pickup process longer than expected for dropoff I was told that I had to get taxi/uber/lyft for shuttle to airport because office would be closed...when I explained that the website said free pickup/dropoff airport shuttle the agent (the only one working two different rental companies) said she would be there to drop me off...she was not...just so happened there was an employee that was working late so I explained the situation and he knew nothing about it and suggested I call a taxi...so after going back and forth he said he would take me to the airport after he finished up a few things...after waiting over an hour I explained that I couldn't wait any longer or I might miss my flight...he told me to call a taxi and closed his office door in my face...that's when I went behind the service counter and grabbed the rental car key to get my luggage out of trunk...he must have thought I was going to take the car so he came out tried to stop me...after arguing back and forth he finally took me to the airport
Carrie
Reviewed on Jun 2, 2019, 11:51 AM
The company's location was very good, staffs were very friendly, the car was very clean. The only thing was the pick up location is not at the regular car rental spot of the airport and I had to call the company to find it. Maybe this information should be told to customer in advance. Not every international visitor can call US phone easily. Plus the waiting time for picking up and dropping off were not short. The price was very good. Generally speaking, it was an good experience.
2011 East Pass Rd
Average pickup time: 11-20 minutes.
3.3
out of 10 (3 Reviews)
Jesus Ustariz
Reviewed on Mar 15, 2020, 7:02 PM
Pick up was a nightmare, I got to the airport a little early and they charged me extra for an hour early pick up which is ridiculous. I will not rent a car from hertz again.
CSH
Reviewed on Jan 11, 2020, 4:34 AM
Shuttle driver picked us up in the Elantra that we were supposed to be renting. It reeked of cigarette smoke. Wife and I both have asthma. We were not asked if a smokers car was acceptable prior to pick-up. Office reeked of cigarette smoke. Wife had to walk outside. Representative did comp us with a nice 2019 Altima that was acceptable. Had I been informed of the harsh environment that we were going to be exposed to while I was purchasing the rental agreement, I would have gone with a name brand rental company.
Kelly
Reviewed on Oct 22, 2019, 5:48 PM
Not good.. the car I was given was absolutely filthy and reeked of smoke. I can't even put into words how gross it was.They did offer me another vehicle eventually..but my time there visiting my kids..was limited. I rented for 5 days.. and they gave me back about $35 for the poor condition of the car..but it was just horrible.