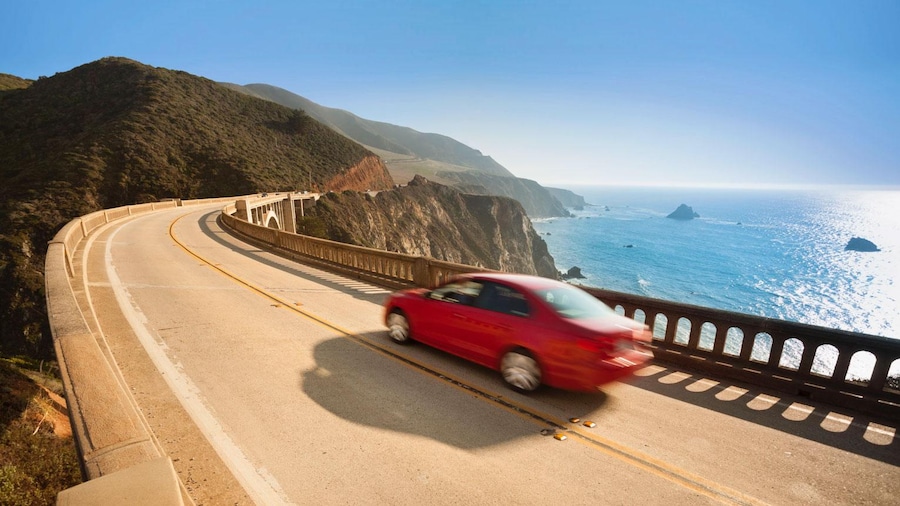 Book a car in 3 easy steps
Best rated stations in United States of America
13500 Intrepid Ln, First Floor
Average pickup time: 0-10 minutes.
9.1
out of 10 (33 Reviews)
Yoandry Emanuel
Reviewed on Sep 9, 2020, 6:45 PM
My experience was fantastic very detailed very friendly !
Stephanie
Reviewed on Aug 10, 2020, 3:35 PM
This suppliers information about where to pick the car up was incorrect, I had to go all over to pick up the paperwork, but my email said to go to the shuttle service.
Stacy
Reviewed on May 23, 2020, 6:39 PM
Very nice vehicle and great service pickup and drop occ
2901 Se 6th Ave
Average pickup time: 11-20 minutes.
8.4
out of 10 (24 Reviews)
John
Reviewed on Jan 8, 2020, 1:28 PM
Sixt left my wife and I and many others waiting for over an hour at cruise port for alleged 15 minute service. Took a further 20 minutes to get car. Then got ripped off being charged extra for an optional that I was told I had to have by law $80+ Should have gone to Alamo
Carl Forssell
Reviewed on Dec 7, 2019, 9:15 PM
The hole process was easy and the car was very nice!
LRod2010
Reviewed on May 8, 2019, 1:08 AM
We drove from home to pick up our rental car for my daughter's move home from college. There is no entry to the rental shop other than for their airport bus and to return a rental car, so it was a bit confusing. The shop is clean and bright and the people are all very, very nice! I booked our reservation with my credit card, but I put the reservation under my husband's name because I wanted him to drive the big truck we were renting. Just an FYI, we had to pay an additional $67 to add me as an additional driver because the driver and the name on the credit card you use need to match. So had I used my husband's card and reserved under his name, all would have been good. Just note so you don't make the same mistake.
Inglewood, 9000 Bellanca Ave
Average pickup time: 11-20 minutes.
8.4
out of 10 (148 Reviews)
Edward
Reviewed on Oct 28, 2020, 4:53 PM
I reserved a Mercedes Coupe. When I arrived they told me they did not have that car and expected me to take a Toyota Rav 4 instead. I told them no so they offered a Mini Cooper, which they said would be at a lower price. Although it was not what I wanted I accepted. When I returned the car they did not provide me with a receipt even though I had asked for one. I eventually received one via email and found that they had charged me double the original quoted price for the Mercedes. This is my first time renting from them and I will never rent from them again.
Steve 66
Reviewed on Sep 29, 2020, 1:52 AM
online and phone recording says open 24/7.. not true. They have a security person on site at 4 am but no employee. So we missour flight bause they say open 24/7 there is not shuttle to take. Closest Uber was 30 min away.
Audrey
Reviewed on Sep 15, 2020, 5:26 PM
I rent cars all the time as I travel for work. I decided to try Sixt, and unfortunately, will be never using this company again. The wait to get the car took about an hour and most people ahead of me were upset at the counter or simply left! The car I selected online said 7 seater. I was given a six seater with a small third row and when I asked them to please offer the car in the picture or a similar option, they told me it would be $35 more per day. When I expressed that it was unfair, they would only reduce it to $15 a day. I didn't want to pay the extra so I altered by trip to not have 6-7 people in my car as they were all adults. We had to find a second car for our plans we had on this trip that required a 6+ seater. The car I was given had a terrible smoke smell; very clear that someone had smoked in the car quite a bit. We bought car air freshners to help for the duration. Lastly, I had an early flight out of LAX so I returned the car before 6. They had altered shuttle hours to not be operating before 6 am, so I had to call a taxi for a ride, an additional $12 charge. This was not expressed to me at time of booking or picking up the vehicle. I called numberous times throughout the trip to report the smoke smell (did not want them to say it was me and waited forever...hung up as nobody ever became available.) When taking the vehicle, I should have mentioned, but by then it had been 1.5 hours trying to get through the line and my car; I just wanted to get to my location. Overall, not a good experience at all. Will not be using this company again.
Sixt USA Car Rentals
When you're ready to make international getaway dreams a reality, book your Sixt car rental in USA and explore the country at your leisure. It doesn't matter if you're traveling for business or with the whole family in tow, Sixt has the perfect car to fit your needs. A big name brand known for their superior product and keen attention to maintenance, Sixt offers everything from compact convertibles for romantic getaways to family-friendly SUVs for when you need to bring your kids along.