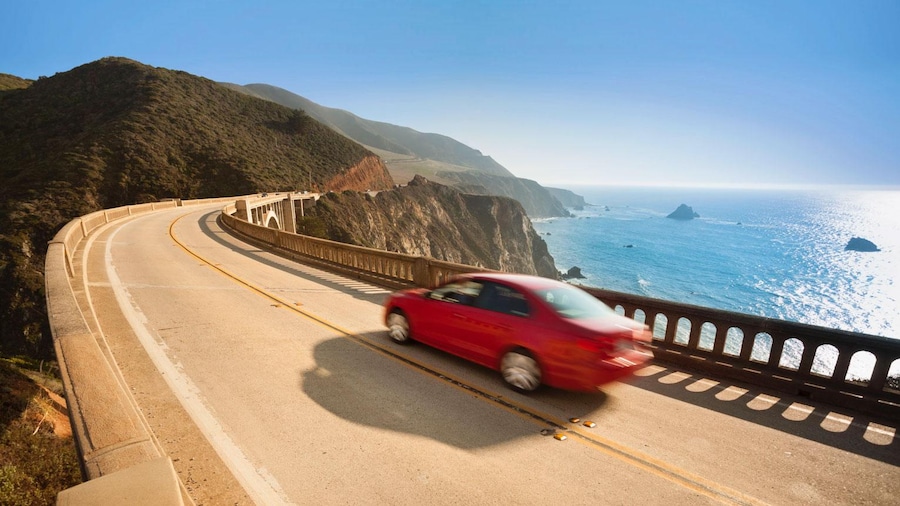 Book a car in 3 easy steps
Best rated stations in British Columbia, Canada
5923 Production Way
Average pickup time: 21-30 minutes.
8.2
out of 10 (9 Reviews)
Jet setter
Reviewed on Jul 27, 2020, 5:35 PM
My agreement was to rent the car for $60/day rate, I returned the car that evening, my initial Visa statement said $70, fine, but 2 weeks later I was billed $135. Not good, something is going on here!
Monil
Reviewed on Jun 1, 2019, 8:10 PM
The hertz location where I picked up my rental vehicle from the Assistant manager was professional but all the other employees lacked communication skills and ownership of their work. I was charged late fees etc, because of my lack of acknowledgement of the renting period initialized in the contract which I did call to be modified. The location would fail to return scheduled call backs, because they would be occupied with clients in store. This made my experience with Hertz a disaster. As upon dropping the vehicle at a different location at the Vancouver Airport, I agreed to whatever charges and notified that they could charge my credit card. The woman who was giving me assistance did not value my flight time and the limited time I had and held me waiting for a manager. I eventually left without notice and I still missed my flight. Customer Service training and professionalism needs to be incorporated more heavily. The car itself served a great purpose and the rates were average which was a decent thing.
Rachel
Reviewed on Dec 26, 2018, 1:59 PM
The lady at the front desk was so kind and helpful. She got us going quickly and with a great car.
3350 Spitfire Way
Average pickup time: 0-10 minutes.
8
out of 10 (6 Reviews)
Scott
Reviewed on Mar 12, 2020, 12:12 AM
1 Weekweek in British Columbia
MJ
Reviewed on May 31, 2019, 4:59 PM
My experience was awesome! Eventhough we haven't got the SUV we booked but the agent made sure to make up for that although it turned out to be just a car he gave us something spacious for a car and customer service was A+, we will definitely go with HERTZ again next time we visit Nanaimo.
Dana
Reviewed on Dec 13, 2018, 11:43 PM
Excellent experience renting with Hertz. New car, clean car, friendly supportive staff.
548 David St
Average pickup time: 0-10 minutes.
8
out of 10 (4 Reviews)
Dwayne
Reviewed on Apr 8, 2019, 4:51 PM
The car was not clean, popcorn was between the seats from previous renters. Couldn't use AC, had a terrible odour. Windshield wipers need to be replaced. Lot closed on Sunday and return to park on street unattended.
790 Southwest Marine Drive
Average pickup time: 0-10 minutes.
7.8
out of 10 (9 Reviews)
Freddy
Reviewed on Feb 27, 2019, 5:56 PM
The staff at pick-up and drop-off was very nice and helpful. Sadly the previous renter must have smoked in the car which is forbidden by Hertz's policy and not to any fault of Hertz or their staff! Harry (Harinder), the clerk at pick-up, provided me with air freshener to ease the smell.
Bruce
Reviewed on Oct 27, 2018, 5:09 PM
didn't like the fact that with a click of a key I couldn't undo my date changes that I mistakenly inputed instead of the correct dates. Got nicked additional money from Hertz
5708 Kingsway
Average pickup time: 11-20 minutes.
7.7
out of 10 (7 Reviews)
SS
Reviewed on Sep 8, 2020, 7:27 PM
I booked a rental car for 4 days. I let them know in advance that our trip might go longer for 1 day And they were completely fine with that. We returned on our fourth day as pre planned and they are charging us for the fifth day now as well although we did not used their service on the fifth day. I have a picture with me off dropping a car on 4th day on 10am. The worst part is the manager was so rude on the call that instead of helping me with the issue he hung up on me.
james noonan
Reviewed on Sep 25, 2019, 5:30 AM
Staff were friendly and helpful but the only vehicle type that we required that they had available was not very well cleaned either outside or inside, lots of small dents and scratches on the bodywork. Dirty carpets, sweet papers, sticky stains on interior surfaces. The car itself however a Toyota Sienna proved to be an ideal choice for our travel requirements.
Kevin
Reviewed on Jul 31, 2019, 5:48 AM
Had choice of either Corolla or Sonata, picked the Hyundai as it looked to have a slightly better combination of legroom in the back seat and boot space (child seat and luggage reqts). AC was great for July heat. No mechanical problems with the vehicle either, put about 1000 kms over the course of 4 weeks.