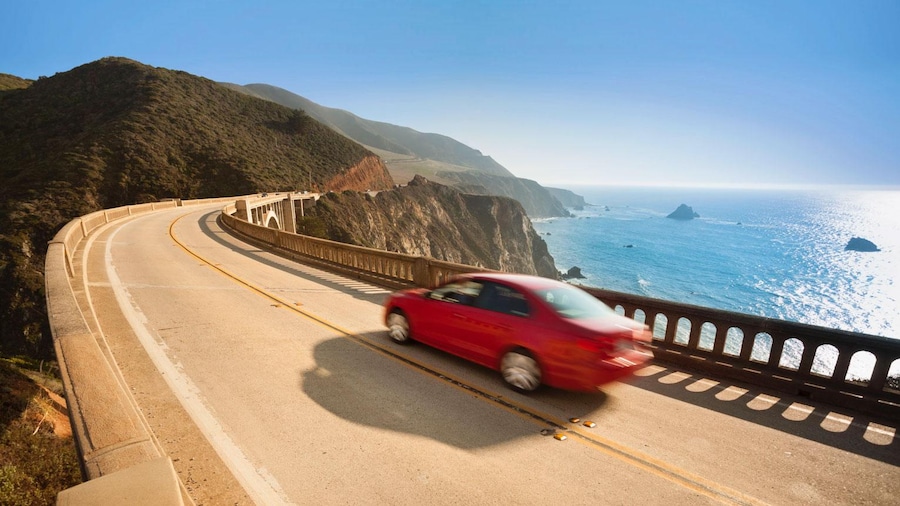 Book a car in 3 easy steps
Book a cheap Premium car rental
629 West Madison Street
Average pickup time: 11-20 minutes.
7.7
out of 10 (7 Reviews)
John
Reviewed on Sep 29, 2020, 8:32 PM
Easy pickup not many cars. The staff were friendly and easy to work with. The only thing that was iffy was the car was dirty (outside). That was the only issue.
David
Reviewed on Sep 5, 2019, 11:53 PM
The rate at the Hertz branch I selected was a great value and the staff quick, efficient and friendly. Pick up and drop off were easy.
255 Old Hook Rd
Average pickup time: 0-10 minutes.
7.3
out of 10 (3 Reviews)
Marie
Reviewed on Oct 13, 2020, 10:23 PM
Very friendly, efficient and knowledgeable. Very quick pick up process.
Michele
Reviewed on Aug 27, 2020, 5:45 PM
I rented for a week but needed it an extra day because my car wasn't ready yet. I think it would have been good customer relations to give me the price per day of $28 instead of $39.95. I'll keep it in mind the next time I need to rent a car!
Patricia
Reviewed on Jul 30, 2020, 4:55 PM
Trying not to judge anybody too harshly during the pandemic, but the car I had definitely hadn't been cleaned when I picked it up, and I got a minivan instead of a sedan like I had booked due to availability. I wish I'd gone back in the afternoon to see if the sedan came back and I could've swapped it out
1755 N Highland Ave
Average pickup time: 41-50 minutes.
6.2
out of 10 (20 Reviews)
k1mberlee
Reviewed on Oct 22, 2019, 8:17 PM
There was a bit of a wait as there was a long line, but once I got to the desk, it was easy. After hours drop-off was easy also.
Krystal
Reviewed on Oct 10, 2019, 4:47 PM
The gentleman was nice and accomodating. He explained where to drop it off, offered insurance and etc. The Woman though could probably use more training nonetheless she was nice. We had to return two day earlier was hoping for a refund but they stated it was not possible.
Gregory Rush
Reviewed on Sep 27, 2019, 5:23 PM
The gentleman who help. Was excellent with his customer service.
Premium rental cars: All you need to know
If you plan on taking your special someone for a weekend getaway, go in style and book a luxury rental car with CarRentals.com. Your loved one will appreciate the effort put into finding a quality car to make the weekend just a little more special. Booking online will also leave more money in your pocket for weekend activities.
How much does it cost to rent a premium car?
Just because the car comes with extra features doesn't mean you have to pay an arm and a leg for your rental vehicle. CarRentals.com offers premium vehicle rentals at affordable prices that often can't be beaten by the competition. You'll find the lowest rate easily by simply:
Browsing through lots of premium rental cars and choosing a set of wheels that best suits your needs at the best price;

Booking in advance with CarRentals.com. This will save you a significant amount of money in rental rates and the stress that comes with negotiating prices on location in person;

Being in the know about what you need from the rental, such as the quantity of mileage and/or fuel.
What kind of car is a premium?
Whether you need a great car for your weekend getaway or are planning a business trip with coworkers, a premium car rental can get you where you need to go in style. Premium cars have a variety of excellent features other rentals don't come with. These features may include a navigation system, heated leather seats, advanced wheel controls, a voice activation system, and more.
Cars that fall under the premium category include:
Chrysler 300

Hyundai Genesis

Dodge Charger and other similar cars
Keep in mind that you are always renting a car category where you get a car model or a similar vehicle, though.
How old do I have to be to rent a premium car rental?
For some companies, drivers must be at least 25, but age restrictions differ by rental company and car type. Drivers under 25 may be required to pay an additional fee to rent a vehicle.
Do I need insurance for renting a premium car?
Yes. Outside of the U.S., the rental company will request proof of coverage or ask that you buy insurance directly from them if your rental policy doesn't already include insurance. For renting in certain countries (like Mexico), you will need to buy additional insurance.
Does my own car or credit card insurance cover car rental in the U.S.?
In the U.S., your own car or credit card insurance may cover car rental. The rental rates shown on the website don't include insurance, but U.S. citizens can purchase insurance at the CarRentals.com checkout.
What do I need to bring when picking up my premium car?
To collect your car without any problems, bring your driver's license, proof of insurance, and your credit card for the booking. Check the rental company's T&Cs, in case any additional proof of ID is required.
Is it possible to rent a premium car one-way?
Sure, one-way rentals are possible. Restrictions and additional fees may apply, however, and cross-border one-way rentals are often forbidden in certain locations. Your rental company can tell you more about the cost of renting one way.
What fuel policy is available for a premium rental car?
You'll usually be offered a full-to-full policy, meaning that you're given your vehicle with a full tank, and will need to simply refill the tank before returning the rental.
Should I get unlimited miles with a premium car?
Most rates on the website cover unlimited mileage, but local renters may have mileage restrictions, so check before you clock up the miles.
When I rent a premium vehicle can I use a debit card?
We always suggest having a credit card ready when making a reservation, as debit cards are not accepted by most rental car companies. Remember that cash, pre-paid cards, and gift cards are also not accepted forms of payment.
Endlessly searching for premium rentals can be a major hassle. Stick with one website for discounts on all your rental needs. Browse through many cheap premium car rental deals and reserve your vehicle on CarRentals.com today! If you have more questions, visit our general car rental FAQs .