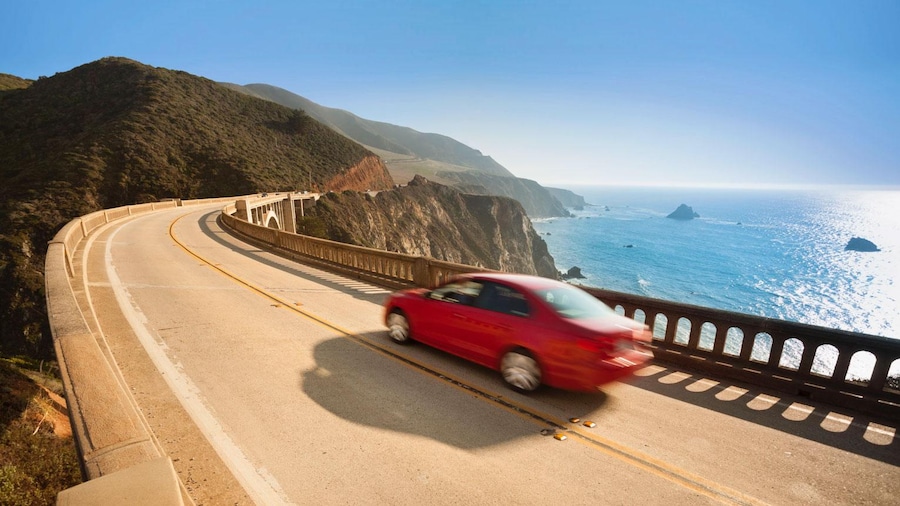 Book a car in 3 easy steps
Book a cheap Convertible car rental
6447 E Southern Ave
Average pickup time: 11-20 minutes.
9
out of 10 (2 Reviews)
Bruce
Reviewed on Aug 10, 2020, 4:23 PM
I was picking up a car because my mother had passed away. There was a lot of confusion and changes to my rental. The gentleman in Columbus was outstanding. May be the nicest employee I've met in a rental car company. Please thank him personally from me
325 E Baker St
Average pickup time: 0-10 minutes.
7.3
out of 10 (8 Reviews)
Bonnie
Reviewed on Feb 12, 2019, 7:12 PM
It was great deal and the car we rented was great on mileage.
191 S Marietta Pkwy Sw
Average pickup time: 0-10 minutes.
9
out of 10 (6 Reviews)
Ciara
Reviewed on Apr 14, 2019, 3:33 PM
The vehicle that I picked up from Enterprise was great, but that's beside the point. The people who helped me get set up with it and check it in were the kindest, most considerate customer service agents I've interacted with in a long time.
10 Lincoln Hwy
Average pickup time: 0-10 minutes.
10
out of 10 (2 Reviews)
Brian
Reviewed on Jun 4, 2020, 11:47 PM
Clean car. Well maintained. Personable staff that is professional and very attentive.
565 Route 17 South
Average pickup time: 0-10 minutes.
10
out of 10 (3 Reviews)
Jheals
Reviewed on Apr 11, 2019, 4:46 PM
I had not used this location in a few years because I was unhappy with their cars and customer service . BUT they are new owners and extremely friendly and helpful. Plus the cars are all clean and in very good condition. The car I rental was spotless !! Extremely happy.
Convertible Rental Cars: all you need to know
Rent a convertible on your next jaunt out of town, and make the most out of your vacation. Experience true exhilaration by driving around your destination with the top down and the wind in your hair. Make this vacation a memorable one, and be the envy of everyone you pass in your shiny set of wheels.
How much does it cost to rent a convertible rental car?
Secure the vehicle that's best for you and your budget by locking in our cheap deals and discounts. If you take our advice below, you'll soon find a great rate on a rental:
Compare various quotes and vehicles to see which best fits your budget needs;

Book early;

Know what you need from the rental in terms of mileage and fuel.
What kind of car is a convertible?
Whether you're in a scenic mountain town, an artsy urban city, or cruising in a quaint beach community, you'll love the sense of freedom you experience on the open road. Some of the vehicles that could be available for you to rent include:
VW Beetle Convertible

Chevy Camaro

Mercedes-Benz E-class or similar vehicles
Bear in mind, you can only book a category not a specific car, though.
How old do I have to be to rent a convertible car rental?
You'll usually need to be between the ages of 25 and 65. This could depend on company and car type, though. A young-driver surcharge may apply for drivers under or over the age restriction.
Do I need insurance for renting a convertible car?
Yes, you do. Outside the U.S., if the rental policy does not include insurance already, then the rental company will need to see your proof of coverage. If you're a U.S. Citizen, you can purchase insurance at the CarRentals.com checkout or from the rental company direct. In the U.S., your own car insurance or credit card insurance may cover you. When renting a vehicle in some countries, like Mexico, you will need to buy additional local insurance.
What do I need to bring when picking up my convertible car?
Three things: your driver's license, your proof of insurance, and your credit card. Additional proof of ID may also be requested by the rental company, so make sure you check their small print before you show up to collect your vehicle.
Is it possible to rent a convertible car one-way?
You can usually collect and return your vehicle at different rental locations, if necessary. Restrictions and additional fees may apply. Contact the rental company to find out the cost and feasibility of a one-way rental.
What fuel policy is available for a convertible rental car?
Most often, vehicles come with a full-to-full fuel policy. You guessed it, this means that you'll pick up your car with a full tank of gas and will just need to return it full, too. Don't forget to fill up on your way to returning the car, to avoid a penalty charge.
Should I get unlimited miles with a convertible car?
Unlimited mileage is very often included in quoted rates, but local renters may have restrictions on mileage policies, so do check with the supplier.
When I rent a convertible vehicle can I use a debit card?
No, debit cards are not widely accepted by rental car companies. A credit card will be required, and note also that you will not be able to pay using cash, pre-paid cards, or gift cards.
Click through our wide selection of convertible rental cars today here on CarRentals.com. Want to know more? Check out our general car rental FAQs .