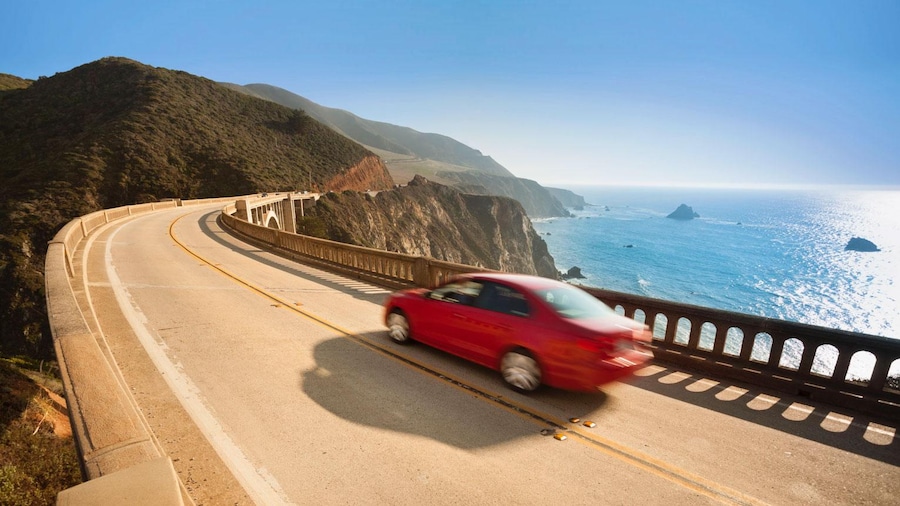 Book a car in 3 easy steps
Book a cheap Compact car rental
3000 S Dixie Highway
Average pickup time: >60 minutes.
7.2
out of 10 (5 Reviews)
Everett
Reviewed on Mar 23, 2019, 9:39 PM
Excellent
801 Chicago Ave
Average pickup time: 0-10 minutes.
9
out of 10 (2 Reviews)
David
Reviewed on Dec 1, 2019, 4:27 PM
All good except gas tank was only 3/4 full upon pick up
Richard
Reviewed on May 17, 2019, 2:46 AM
Car ready on time, clean, great location to me.
1107 Jamboree Rd
Average pickup time: 11-20 minutes.
6.2
out of 10 (9 Reviews)
Iames
Reviewed on Feb 27, 2020, 10:01 PM
We showed up to the Hertz at the specified time. Hertz representative was cleaning another car. Had to wait 45 minutes before he showed up to open the office. We reserved a mid size car, but were told none was in stock although we could see 2 mid size cars nearby. We were told those were for confirmed reservations although we thought we had a confirmed reservation. The representative did his best to help us out, renting us a van for no extra charge and calling us as soon as another mid size care came in. We were able to get the right size care later that day. The representative was excellent although I would questions Hertz's reservation practices.
Kees
Reviewed on Jul 4, 2019, 9:57 PM
The car I picked up was really dirty. I had to spend 30 minutes myself to clean the car from the inside. There was dirt on the steering wheel and everywhere.
CJSmiley
Reviewed on Jun 16, 2019, 6:58 PM
Everything was smooth and easy. Nice place located in the Hyatt Regency. Had no problems
820 Malcolm Road
Average pickup time: 21-30 minutes.
5.2
out of 10 (5 Reviews)
Jewel
Reviewed on Oct 15, 2019, 4:20 PM
My experience on pick-up and drop-off was smooth and perfect. Our only issue was the windows were dirty in and out. Looked like they were wiped down with a less than clean cloth. The rest of the interior was clean but the outside needed a washing.
Nadia
Reviewed on Apr 25, 2019, 11:21 PM
Carrentals.com booked us for a car at the San Jose location but emailed us the Burlingame location for pick up. Airport Van Rental said they had been sold out and that is why the reservation automatically shifted to San Jose. However, the AVR Rental Agent was able to manually shift the reservation to the Burlingame location and rent us a car. I will never use carrentals.com again! I will rent directly from Airport Van Rentals instead of using a 3rd party.
Compact car rental: all you need to know
Saving money on your next vacation is a top priority? Whether you plan on going for a short road trip with friends or on a week-long getaway with family, a compact car rental is your best bet. CarRentals.com offers huge discounts on a variety of makes and models, so you're sure to find one that fits your traveling needs.
How much does it cost to rent a compact rental car?
It doesn't have to be costly to rent a car, if you take our advice below:
Use CarRentals.com to compare rates from different agencies, and you'll save both time and money;

Book in advance - booking your car at the last minute will mean much higher prices;

Being informed about how much mileage and fuel you'll need, so you can adequately filter your search.
What kind of car is a compact?
A compact rental car offers more value than many other types of vehicles. Smaller engines and lighter weight combine for better fuel economy while still offering enough room to pack in your entire family. Most of the small, compact rental car types come with affordable prices that many other car types can't beat.
Some of the vehicles you could find available to rent include:
Nissan Versa Note

Ford Focus

Fiat 500L or similar vehicles
Please have in mind, that you can only book a category, not a specific model.
How old do I have to be to rent a compact car rental?
The general rule is that drivers must be aged 25-65 to rent a car, but it's worth asking your chosen rental company for their terms and conditions, since age restrictions can differ between suppliers. It could be that, if you're outside the age bracket, you can still rent if you pay a surcharge.
Do I need insurance for renting a compact car?
Yes, you'll need to be insured before driving the car, and will need to show proof of coverage if your rental policy doesn't include insurance. In the U.S., your own car insurance or credit card insurance may suffice. The rates on the website don't include insurance but, as a U.S. Citizen, you can purchase insurance through CarRentals.com.
Do I need to buy local insurance when renting a car in Mexico?
Yes, to rent a car in Mexico, you will have to buy local insurance on top of your standard one.
What do I need to bring when picking up my compact car?
On arrival, you'll need your driver's license, insurance, and the credit card you used to book. Another form of ID may be required, so bring your passport, too.
Is it possible to rent a compact car one-way?
Usually, yes, though sometimes not when crossing a border. A surcharge may apply for one-way rentals, so please contact the car rental company to find out the feasibility and costs entailed.
What fuel policy is available for a compact rental car?
Usually, a full-to-full fuel policy is provided, which means that you will collect your vehicle with a full tank of gas and you will just need to refill it before returning the rental to its drop-off location.
Should I get unlimited miles with a compact car?
Most prices include an unlimited mileage policy, though some local rental suppliers may have mileage restrictions. Contact your supplier for details of the different options available.
When I rent a compact vehicle can I use a debit card?
Not usually. Debit cards are often not accepted by rental companies, who prefer you to pay using a credit card. Cash, pre-paid cards, and gift cards are also not acceptable forms of payment.
CarRentals.com features cheap deals on compact car rentals that are available from a variety of rental agencies around the world. Whether you need a fuel-saving four-door for your business trip or something affordable to take your college friends on a weekend trip, your answer is here at CarRentals.com. For more information, you can visit our general car rental FAQ page.