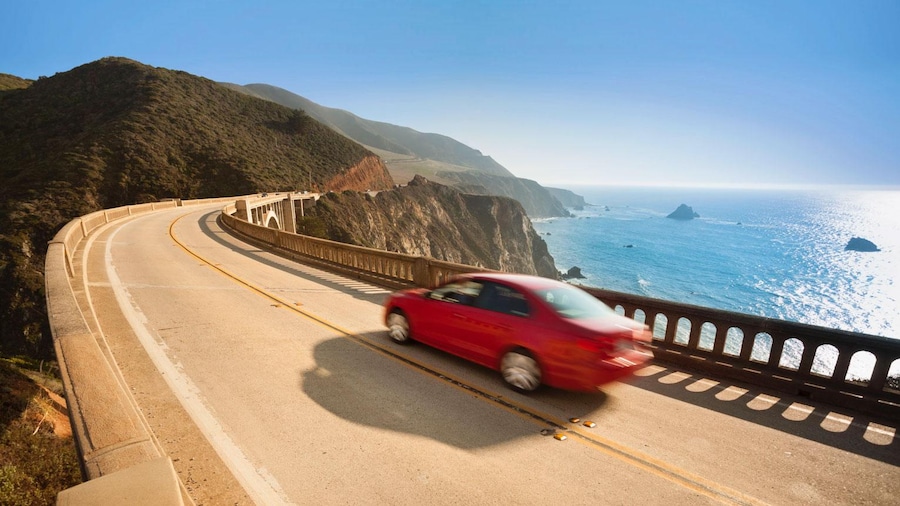 Book a car in 3 easy steps
Top car rental destinations in Ireland
Amazing Rental Car Deals
Don't see what you're looking for?
See all car rentals in Ireland
View all cars
Best rated stations in Ireland
Arrivals Hall Dublin Airport
Average pickup time: >60 minutes.
6.4
out of 10 (11 Reviews)
Nic
Reviewed on Dec 30, 2019, 12:38 PM
It was just complicated because I booked it from the states and the insurance was insanely high. I could go on and on about all the problems through the whole month I had the car.
BA
Reviewed on Dec 3, 2019, 8:23 PM
I booked w Avis as it was meant to be an In Terminal pick-up at Dublin aeroport. The woman at the desk said I needed to take a shuttle to collect the car because I did not book directly through their site, and because I was not an avis club member. This is false advertising. I also had to pay a fee for declining CDW, a service my credit card covers. When I told her this she said we do not deal w your credit card company. Well, since they accepted payment they in fact do, and also made a copy of the letter from my CC company regarding coverage, so... She also wanted me to sign a bogus form they typed up and printed out, saying I was fully responsible for the full cost of the car if something happened - no, that is what my CC covering CDW means. These were scare tactics designed to make me reconsider and pay more to have CDW, which few older people I know did as they got scared. Old school tactics in 2019, cop yourselves on avis. The car itself was fine. The return at Shannon was slower than expected, as the shuttle driver also processes the return. So, allow extra time for this.
alain
Reviewed on Sep 8, 2019, 12:23 AM
Great customer service experience in Dublin, but very bad one at Galway, when I tried to get another car, as the car was over heating. I was told I did not know how to drive a manual shift, which I have done for many years. In addition I find out at the end of my trip that the A/C as not working either. Thumb down!
Dublin Airport T1/T2
Average pickup time: 0-10 minutes.
6.2
out of 10 (9 Reviews)
K
Reviewed on Dec 9, 2019, 10:23 PM
Booked on hertz site and paid insurance on your site to be told that was with a broker. It was on your site. I booked the car for 3 days including the insurance it was 88 euros. When I picked the car up your scam system cost me 350 euros for 3 days scam scam scam.
Leo2018
Reviewed on Nov 10, 2019, 12:04 AM
Not a trust worthy company.
Shanda
Reviewed on Oct 29, 2019, 11:48 AM
Great service once we finally got to the counter. THere were many french renters in front of us and they were all having trouble getting authorizations for their payments.... Our actual time went quickly once we were seen.
Car rentals in Ireland: All you need to know
It's always a great day to be Irish and it's always a good time to rent a car in Ireland. The Emerald Isle is known for its rolling green countryside, its creation of whiskey and Guinness, and enchanting folklore of leprechauns and Celtic mythology. Drive yourself to kiss the Blarney Stone in Cork with your very own car rental in Ireland.
How can I get a cheap car rental in Ireland?
You'll have no problem finding a great deal on car hire, if you follow these simple dos and don'ts:
Do compare rental deals before making your final reservation;
Do pick up and drop off your rental at a non-airport rental location;
Do plan ahead so you know how much fuel and mileage you need; 
Do book in advance for the best rates;
Don't add additional drivers where possible.
What do I have to keep in mind when renting a car in Ireland?
In Ireland, you will be driving on the left-hand side and your rental vehicle will be right-hand drive. You'll come across a lot of small, curvy streets, so be prepared to do some backing up and squeezing through small spaces. Bear in mind when planning your trip that the maximum rental period in Ireland is 28 days.
What Irish car rental companies are good?
When looking for car hire companies, check the reviews found on the websites to help you decide who to rent from. Aside from the big rental agencies like Sixt, Hertz, and Avis, you'll come across local ones such as Dooley and Donal Ryan.
What kind of car rental should I get?
This really depends on the type of trip you're planning. It might be wise to consider renting a smaller car if you'll be navigating the country's narrower streets, but if you're going to stick to the bigger roads and need a lot of luggage capacity or room for a child safety seat, take a look at our range of vans and other spacious vehicles. A 4x4 might be a good choice if you plan on taking your rental across the country from Dublin to Galway or down to Kerry.
How old do I have to be to rent a car in Ireland?
The minimum age for renting a car is 21, but insurance companies often want you to have held your license for at least 5 years. Drivers under the age of 25 may have to pay an additional fee, and renters under 25 and over 80 must produce a note in English from their protection company showing that they haven't been involved in an accident in the last five years.
Do I need rental insurance when renting a car in Ireland?
You do need rental insurance for your car hire in Ireland. As a US citizen, you can buy insurance from CarRentals.com or your rental car company.
Can I book with unlimited mileage?
Many rental companies offer unlimited miles anyway, but if they don't, be careful not to clock up the miles and face extra charges when handing back your car. 
Can I use a debit card for a hire car?
No, most rental companies only accept credit cards, so have one ready to book your vehicle. Remember that prepaid cards or cash are not accepted for bookings either. 
Is it possible to hire a car one-way in Ireland?
This is usually possible, but it depends on the rental company and may incur an additional fee.
Which sights and/or cities are must-sees in Ireland?
Begin your journey in the capital city of Dublin, take a tour of the Guinness Storehouse and snap a picture of St. Patrick's Cathedral. Head up the coast to view a performance at Belfast's Grand Opera House before driving west to the picturesque Cliffs of Moher in County Clare. Finish up your trip in Limerick, and visit the historic Hunt Museum and feel the music at the University Concert Hall. If you're an active nature lover, the beautiful scenery of Wild Atlantic Way has plenty to offer you, including whale watching, horse riding, and cliff top walks. It takes under seven hours to drive from the most northern point of Ireland to the most southern, so renting a car is the most efficient way to take in all the sights of the island of Ireland.
What is a good road trip in Ireland?
If you're flying in to Dublin airport, a road trip to south west Ireland will allow you to see the country's culture, history, and countryside, all from the comfort of your rental car. From Ireland's capital city, head down to Wicklow, known as the 'Garden of Ireland', before continuing south to Kilkenny, a small medieval city full of traditional pubs. From Kilkenny, you could head south to Waterford or south east to pass through Cork on your way to Killarney, where you can end your road trip in this town of County Kerry, where you'll enjoy some of the Emerald Isle's most iconic scenery. 
Traffic tips to keep you safe
If you normally drive an automatic, ensure that you specify automatic when making your car rental reservation. If you're in Dublin, be careful where you decide to park and check the nearby signs for restrictions, to avoid being clamped or having your rental impounded. If you rent in the Republic of Ireland, your speed will be displayed in km per hour. In Northern Ireland, however, speed is still measured in miles per hour.
Don't spend all your cash making your way around the attractions of the Emerald Isle by relying on public transportation and cabs, and book your rental car here on CarRentals.com. Whether it's a luxury car such as a Mercedes-Benz or a cheap compact vehicle to get you from Dublin Airport and back again, when you take advantage of prices this low for your own set of wheels, you'll feel as lucky as the Irish.