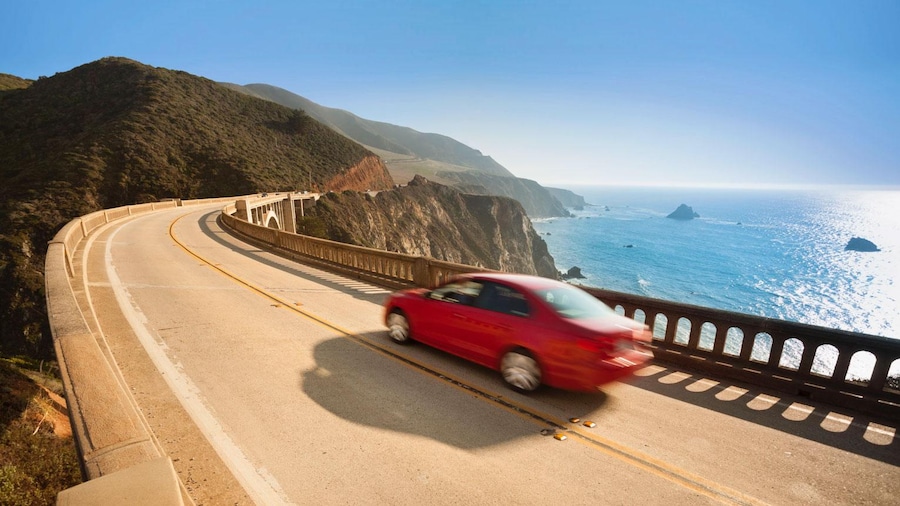 Book a car in 3 easy steps
Recent car searches in Scarborough Village, Ontario, Canada from per day
Don't see what you're looking for?
See all car rentals in Scarborough Village
View all cars
Car rentals in Scarborough: All you need to know
Scarborough is known for its breathtaking natural scenery and being home to a diverse array of ethnic cultures. There is so much natural beauty to discover here, you won't want to rely on public transportation to get you from one breathtaking sight to the next. Rent a car through CarRentals.com and see this neighborhood in your own time.
How can I get a cheap car rental in Scarborough?
It's easy to find a great deal on a rental car. All you have to do is:
Compare different deals when browsing the vehicles
Pick your vehicle up from a location other than the airport
Know in advance what your fuel requirements are
Secure your deal as far in advance as possible.
Which car rental companies are situated in Scarborough?
Sixt, Hertz, and Avis are some of the bigger companies you'll come across in Scarborough, as well as some smaller suppliers, who also offer fantastic value for money.
How old do I have tobe to rent a car in Scarborough?
The minimum age for renting a car is 21. Bear in mind that under 25s might be required to pay a surcharge, too.
What insurance do I need to rent a car in Scarborough?
You'll need motor insurance for your rental. You might find that you're already covered by your own car insurance. If not, you can buy insurance at the CarRentals.com checkout if you're a US citizen.
What fuel policy is available in Scarborough?
Full-to-full fuel policies are widely available. If your tank is full when you collect your rental, you should return the vehicle with the tank re-filled.
Can I book with unlimited mileage when renting a car in Scarborough, Toronto?
Unlimited mileage is available from most suppliers, and is great if you plan on clocking up the miles. If you're on a limited mileage policy, plan your journeys carefully to avoid unforeseen costs.
Is it possible to hire a car one-way in Scarborough?
Usually, one-way rentals are available, but a surcharge may apply.
What rental car companies accept debit cards in Scarborough?
Most companies do not accept debit cards, so have a credit card at hand to make your reservation.
What kind of car should I get in Scarborough, Toronto?
If you're entertaining the entire family, rent a large vehicle such as a minivan or an SUV to get everyone to the zoo and back. Couples on a romantic getaway might prefer a luxury convertible for driving between the neighborhood's many authentic Asian restaurants.
2sights that you cannot miss in Scarborough
Toronto zoo is the largest zoo in Canada and the third largest in the world. Take the whole family to the zoo and say hi to hundreds of different animals, from polar bears to reindeers to pandas. If you want to get some more fresh air and take in the views, head over to Rouge Park and hit the hiking trails of this natural and agricultural landscape.
2 great day trips from Scarborough, Toronto by car
Enjoy a day out at the beach in Cobourg, a 1-hour drive east from Scarborough. This town is home to many music festivals and a big sandy beach. If you haven't seen Niagara Falls, what are you waiting for? Hop in your rental and make the 1.5-hour drive south for the incredible Maid of the Mist experience.
What is parking like in Scarborough?
Check the area for public parking lots in the neighborhood. You might find on-street or metered parking, too, but check the signage for restrictions.
With all these great attractions to visit, if you're heading to Scarborough for your next vacation, think ahead and book a set of wheels at the lowest possible price on CarRentals.com.